The Indian army has timely responded to yet another attempt by the Chinese PLA, who planned on "changing the status quo of...
WATCH LIVE the bhoomi pujan of Shri Ram Janmabhoomi Temple in Ayodhya, Uttar Pradesh here- https://youtu.be/V-kWj0pXspQ
Tyson Fury might proclaim himself as the Gypsy King, however, Comeback King is also a very fitting title for him following his...

Just a day after our 71st Independence Day, Hindustan lost one of its greatest son. Bharat Ratna and former PM Shri Atal Bihari Vajpayee...

"Arsene who?" read the newspapers the day Arsenal signed Arsene Wenger. Only few could think that this man would someday mean so much to this club...

At a time when the dreaded coronavirus was not even spreading in India, a fake news rumor already took the life of...

From being called a traitor of India to being called a fascist who had his hands 'bloodied' in the murder of Mahatma...
On Sunday, April 19th, India opened their vaccination drive program for everyone above the age of 18 years and above. Till now,...
In a strict move, India has banned 118 additional Chinese apps in their country. Here is a list of the banned applications-
Near the grand palace of the Lord of Jaipur, Shri Govindevji, lies another temple, albeit an unknown one. The temple though was established even...
Music composer of Sushant Singh Rajput's last movie and India's only Oscar winning music composer AR Rahman has now come forward with...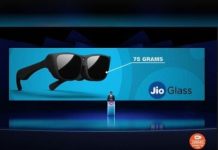 Isha and Akash Ambani, the directors of Reliance Industries during the company's virtual AGM launched JioGlass today. It is a 'mixed reality'...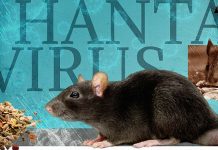 Even before the coronavirus outbreak and lockdown is not looking to stop anytime soon, a number of other diseases have already started...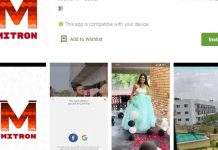 As the rivalry between YouTube and TikTok in India intensified, the anti-China sentiment also picked up. This could be owed down to...
In the midst of the coronavirus outbreak, the world is at a standstill. Things are looking grim at the moment as even...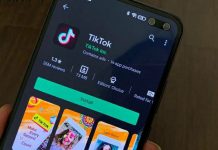 The Information and Technology Ministry, one month after banning 59 China based apps, has now taken a decision to ban 47 more...
San Siro. Milan. Champions League Final. Madrid derby. Scores tied at 1–1 after ET. Shootout. Real Madrid to go first. Teams huddled around...