In another stringent action against China and its native mobile apps, the government of India's IT Ministry has banned 118 more apps, including the extremely popular mobile phone game Player Unknown Battle Grounds (PUBG). PUBG was on the radar of Indian government for quite a while and in a notification issued, they have taken the decision to ban it permanently in the country along with 118 other apps.
A statement from the Ministry of Electronics and Information and Technology said the apps "are engaged in activities prejudicial to sovereignty and integrity of India, defence of India, security of state and public order".
The ministry further added in a statement, This move will safeguard the interests of crores of Indian mobile and internet users. This decision is a targeted move to ensure safety, security and sovereignty of Indian cyberspace," They also laimed to have received various complaints from different other sources that claimed that the apps were being misused for "stealing and surreptitiously transmitting users' data in an unauthorised manner to servers that are located outside India."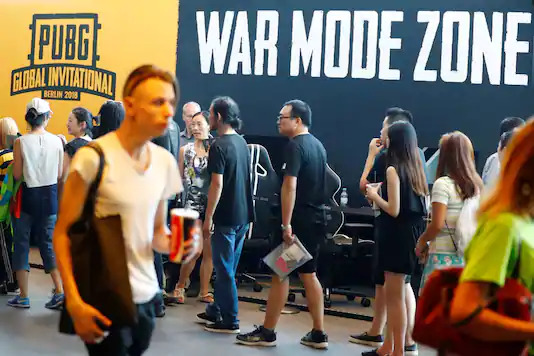 Furthermore, another statement said that the Indian Cyber Crime Coordination Centre under the Ministry of Home Affairs also sent an exhaustive recommendation, recommending the banning of these 118 apps. The recommendation said, "Likewise, there have been similar bipartisan concerns, flagged by various public representatives, both outside and inside the Parliament of India. There has been a strong chorus in the public space to take strict action against Apps that harm India's sovereignty as well as the privacy of our citizens,"
It further added, "On the basis of these and upon receiving of recent credible inputs that information posted, permissions sought, functionality embedded as well as data harvesting practices of above stated Apps raise serious concerns that these apps collect and share data in surreptitious manner and compromise personal data and information of users that can have a severe threat to security of the state,".  Just 2 days ago, India and China had engaged in violent border clashes along the Pangong Tso Lake.
The list of all the banned apps can be found here.
Support The Power of Truth
In this day and age when truth comes at a very high cost and in the name of news, all you get is propaganda from everywhere, The Positive Indian tries to bring to you the true news from wherever we can. With our meager resources, it becomes increasingly tough for us to sustain ourselves. Please support us in any way you can. Even a single rupee counts.