Corruption in the society has been a big hindrance towards the development of the nation. Whether it be economic, political or social progress of the country, corruption has proved to be a hindrance in the development of every aspect of the society.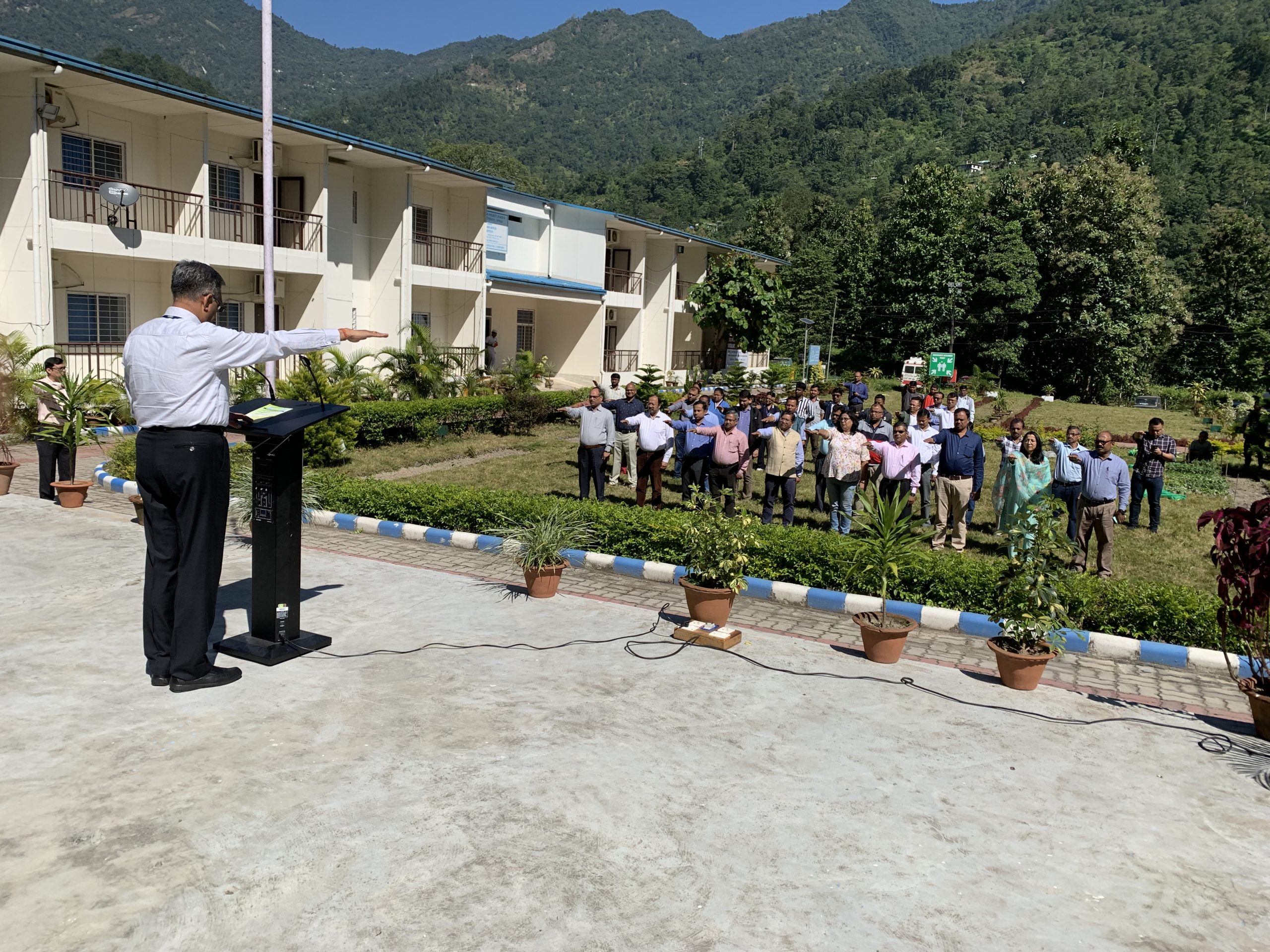 With this in mind, NTPC employees at Rammam Hydro Power Project began the week-long Vigilance Awareness Week exercise by pledging to be vigilant employees and citizens of the country and contribute towards its development by 'neither taking nor offering bribe' among other things.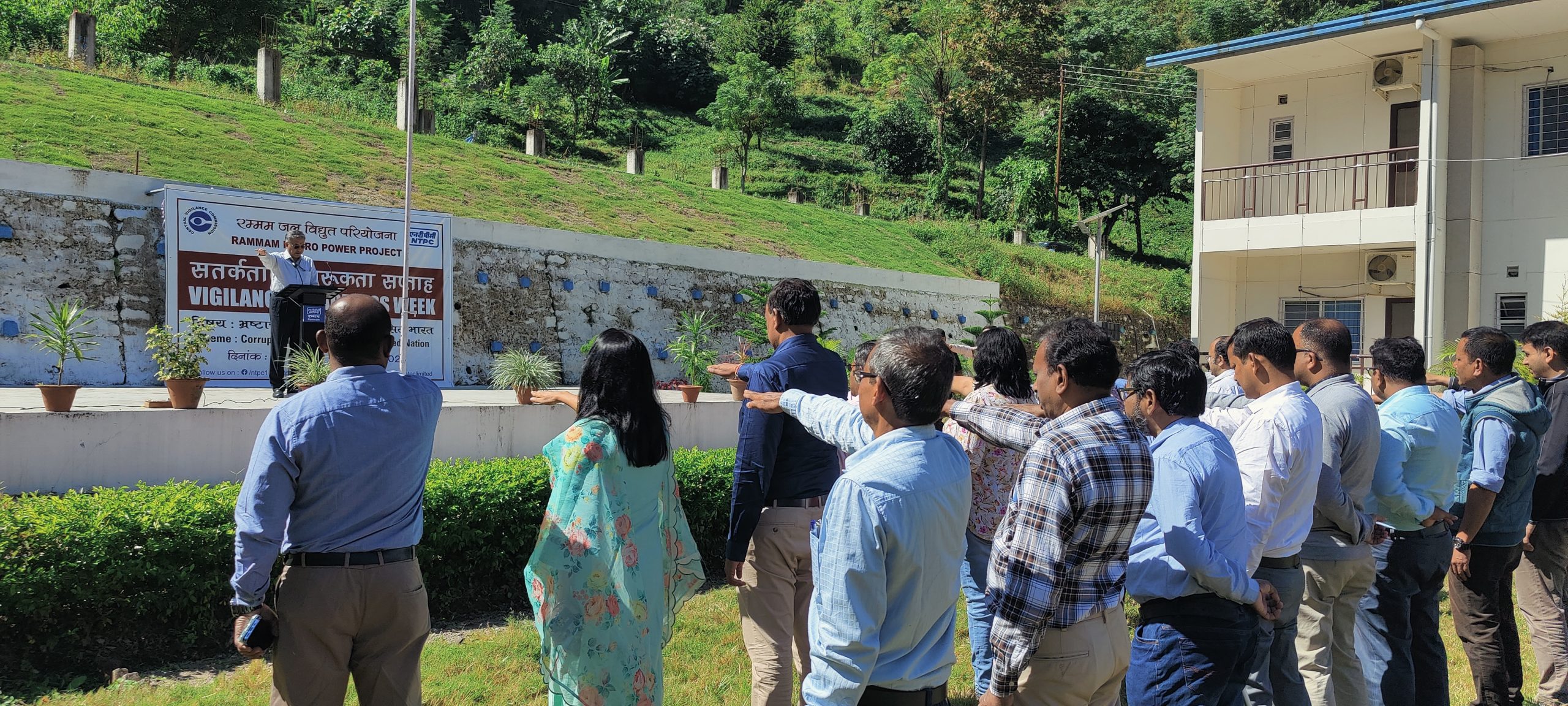 The pledge was administered by Shri Satish Upadhyay, ED and BUH (Rammam Hydro Power Project).
The theme for this year's Vigilance Awareness Week is "Corruption Free India for a Developed Nation".