Jaipur Company Develops US Approved non-alcoholic Sanitizing Agent
The situation concerning the deadly COVID-19 novel coronavirus becomes worse and worse every day. Today, India globally ranks third in terms of total COVID-19 cases in the world. But to keep the economy floating, lockdown restrictions had to be lifted. In such a worsening scenario, a Jaipur based brand has successfully combined modern technology with India's ancient Vedic knowledge to create a non-alcoholic sanitizing agent, whose technology has now been patented in the USA.

Covikara™, the Jaipur based company has created a water based non-alcoholic sanitizer that uses newly developed and innovative nanotechnology that uses Green Silver nanoparticles. This water based green silver nanoparticle mix finds its mention in ancient Indian Ayurvedic literature, and is known by the name of 'Rajata Bhasma' (also called Rajat Bhasm).

Rajata Bhasma, also called Chandi Bhasma, which is used in manufacturing Covikara™ has hundreds of benefits. It is an odorless liquid that has absolutely zero alcohol content and has zero chance of being inflammable. This makes Covikara™ a perfect match for usage in places of worship where alcohol can harm the sanctity of the divine. Zero flammability also makes it a great fit for commercial places such as factories and offices.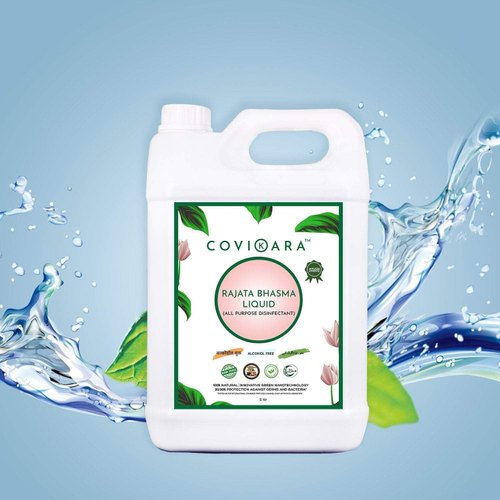 Comprehensive and rigorous testing has shown that the surface upon which the liquid is used becomes completely free of bacteria and viruses, including COVID-19 SARS CoV-II virus. It is completely non-toxic and safe for places involving children such as schools and community centers. It is also free of any content that may cause allergies or any long-lasting disease, making it a great sanitizing agent for places with old and sick people. One may even use this amazing product to clean fruits and vegetables! Obviously, one can also use it as a day to day hand sanitizer. Due to its innovative technology, Covikara™ also prevents the bacteria and virus from becoming drug resistant. Covikara™ has a long-lasting effect which remains for 6 whole hours after its use.

The hundreds of benefits offered by this amazing product has gained it a lot of suitors from all over. A lot of temples that attract thousands of devotees everyday have already started using this product. Apart from temples and other places of worship, even the Indian government has placed orders for this product after being amazed by its effectiveness.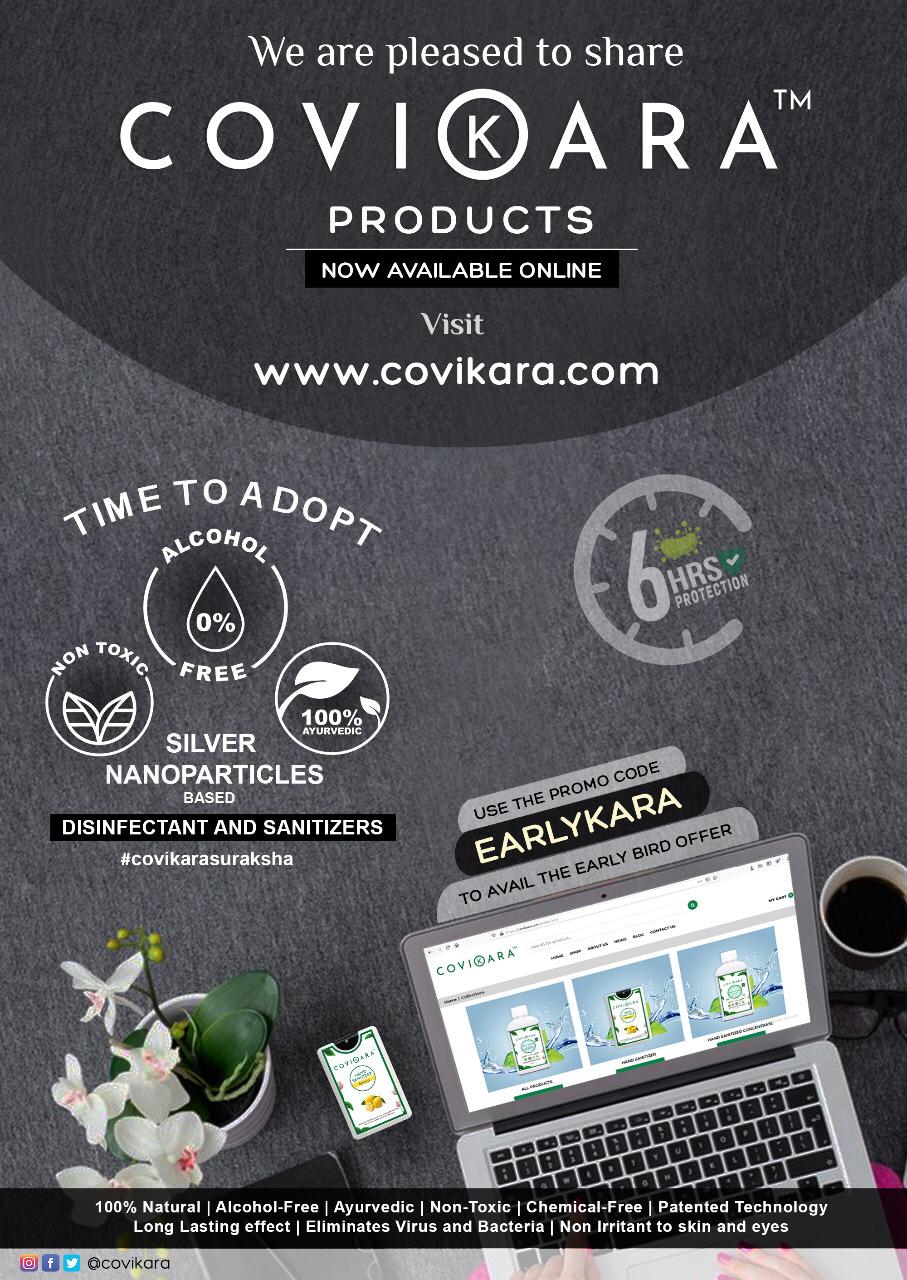 Considering the ever-increasing number of accidents that are happening due to the use of alcohol-based sanitizers, Covikara™, which has also been approved by appropriate agencies for use in India is a great option as a sanitizing agent. It is 30-40% cheaper than any of its other alcohol-based competitors and gives great protection against the novel coronavirus.
For more information, check out-
Note: This is not a sponsored article.
Support The Power of Truth
In this day and age when truth comes at a very high cost and in the name of news, all you get is propaganda from everywhere, The Positive Indian tries to bring to you the true news from wherever we can. With our meager resources, it becomes increasingly tough for us to sustain ourselves. Please support us in any way you can. Even a single rupee counts.