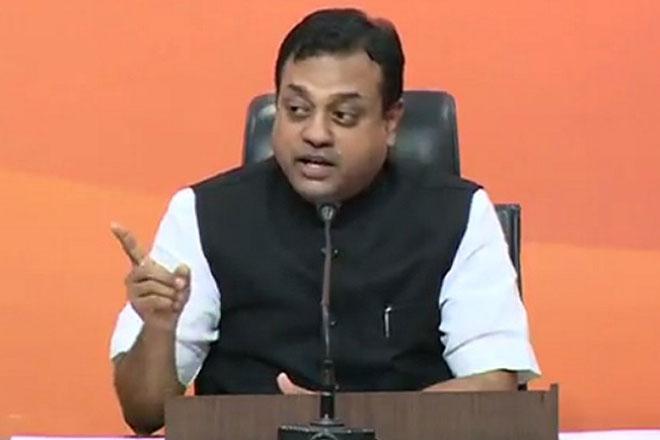 The Chhattisgarh police on Monday have filed a case against BJP spokesperson Sambit Patra for allegedly 'inciting hate' and hostility towards Congress party stalwarts and former PMs Rajiv Gandhi and Jawaharlal Nehru. The FIR also mentions that the tweets made by Patra also hurt religious sentiments of a few communities.
The FIR has been filed in the Civil Lines Police station of Raipur. It filed by the state President of the Youth Congress Poornachand Padhi. "We have registered a case against Sambit Patra under various sections of IPC on the complaint of Padhi and investigation in the case is going on," said Arif Sheikh, Raipur's superintendent of police.
The police registered the case under various sections such as sections 153A-promotion of hostility between different groups on grounds such as religion, place of birth, race, language, residence, etc, 505(2)- making statements that lead to conduction of mischief in public and 298- Uttering, words, etc., with deliberate intent to wound the religious feelings of any person. All these sections are mentioned in the Indian Penal Code (IPC).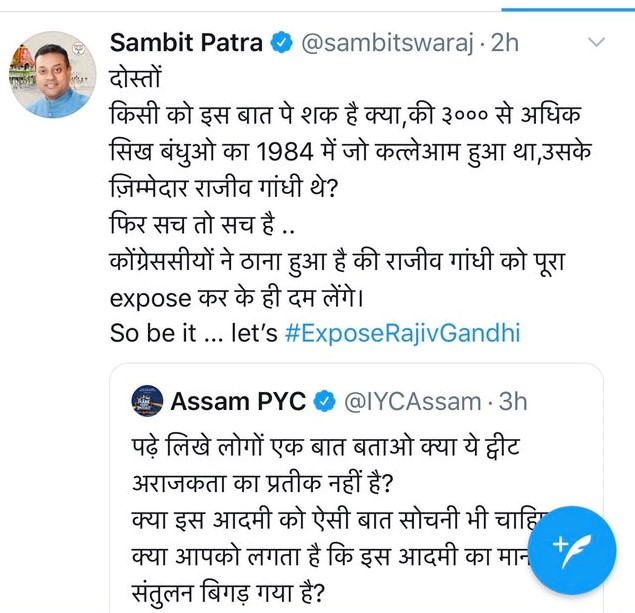 The rather outspoken and comically funny BJP spokesperson Sambit Patra in his tweets levelled allegations against Nehru and Rajiv Gandhi regarding the Bofors scam, the Kashmir issue and the 1984 anti-Sikh riots wherein one of his tweets blamed Rajiv Gandhi for the death of 3000 Sikhs.
Poornachand Padhi, the Chhattisgarh state Youth Congress President says that all these allegations against the former PMs are false and untrue. His argument is that both Jawaharlal Nehru and Rajiv Gandhi were never awarded any sentence of conviction by any judicial court.
"Moreover, when the country is going through one of the biggest challenges, the act of tweeting such content on social platforms is not only prejudicial to the maintenance of harmony between different religious groups, communities but is likely to disturb the public tranquillity," Padhi added.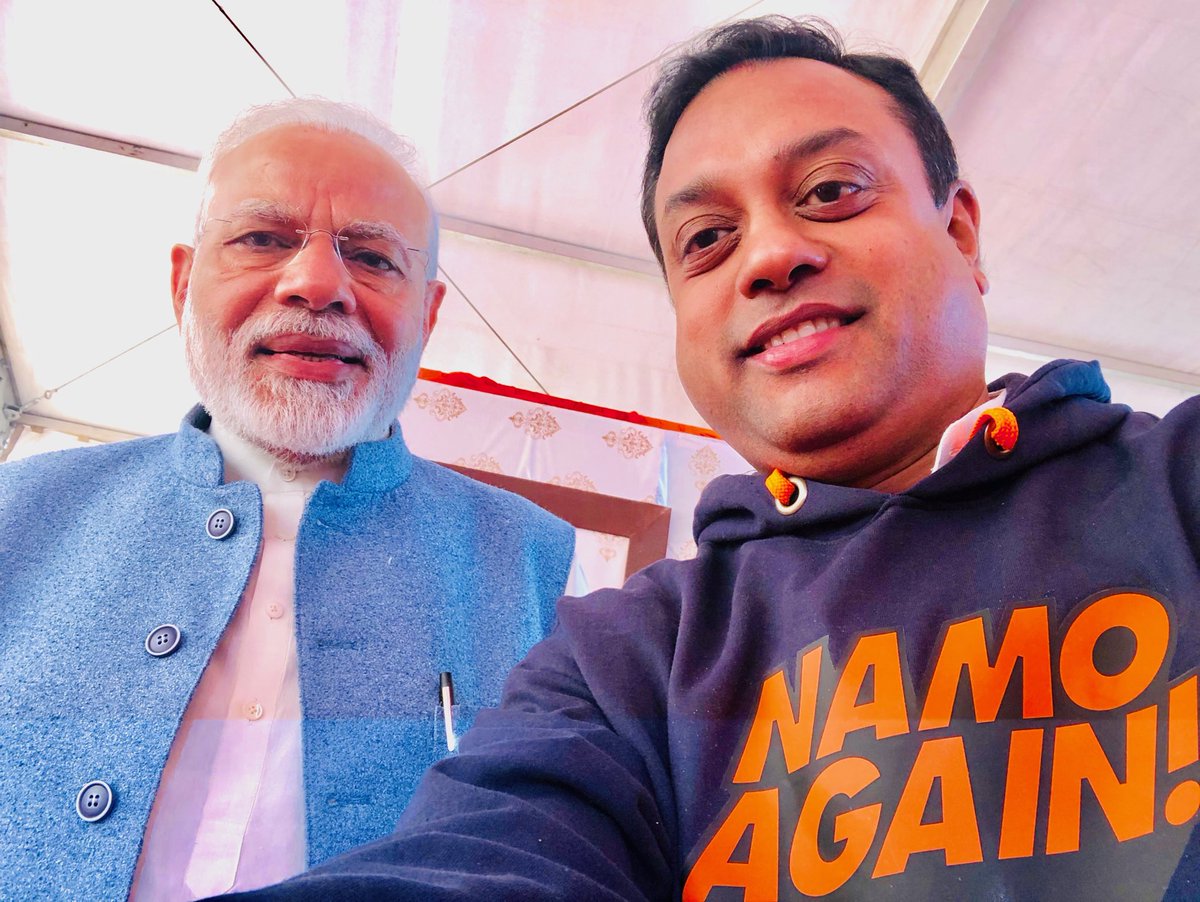 Padhi also says that the tweets hurt a lot of religious sentiments, especially of the Sikh community. "There is also likelihood that the tweet may cause fear in the Sikh community and induce any person of the community to commit an offence against the state or against the public tranquillity," the FIR alleged.
In the FIR, Padhi further accused Sambit Patra of using abusive and derogatory language against the two former PMs, both from the same family. He said that the tweet could, in any way, incite some kind of hate in any community which may make people commit serious crimes that might harm the safety of the society.