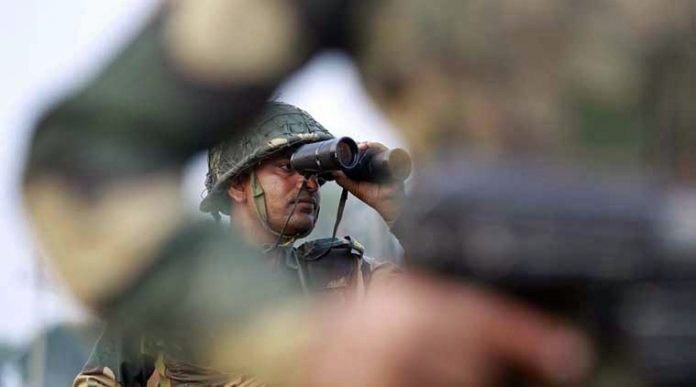 In a rather surprising proposal, the Indian army is mulling over a proposal wherein the citizens of India could be able to enroll themselves in a voluntary army service wherein they would be serving both as soldiers and officers.
The reason cited for such a proposal according to army sources is the 'resurgence of nationalism and patriotism'. The internal note, which talked about this proposal also cited 'unemployment in our country is a reality' as a reason.
The internal note mentioned this 3-year service as a 'tour of duty' for youths who "do not want to make defence services their permanent vocation, but still want to experience the thrill and adventure of military professionalism". It must be remembered that this is a voluntary army service and not a compulsory service like that in Israel.
"The proposal is a shift from the concept of permanent service/job in the Armed Forces, towards 'internship'/temporary experience for three years. Unemployment in our country is a reality, however there is resurgence of nationalism and patriotism," said the internal note.
The news of such a proposal was later confirmed by Indian Army spokesperson Colonel Aman Anand. He also said that the criterion of entry for the people interested in this voluntary army service is not going to be relaxed one bit. He further added that as of now, attention is being paid to make this proposal "attractive to the government, Armed Forces, corporates and most importantly the individuals".
The proposal for this voluntary army service also talks about making the three-year income of the enrolled citizens tax-free. Those who choose this service may also get some benefits while being considered for a government job. According to initial surveys, the whole Indian corporate sector will also benefit from such a voluntary army service 'internship' as they will get to hire better candidates for their jobs. It will also save the army a lot of money and will make the youth of this country read for any situation, come what may.
Such a voluntary army service plan firstly will be implemented on a trial basis, after which it will be expanded. Recently, the Indian army had a scuffle with the Chinese army on the northern Sikkim border.
For more such articles, visit here. Also, if you have any article worthy of publishing, mail us at [email protected]
Follow our YouTube Channel- You Need To Know It