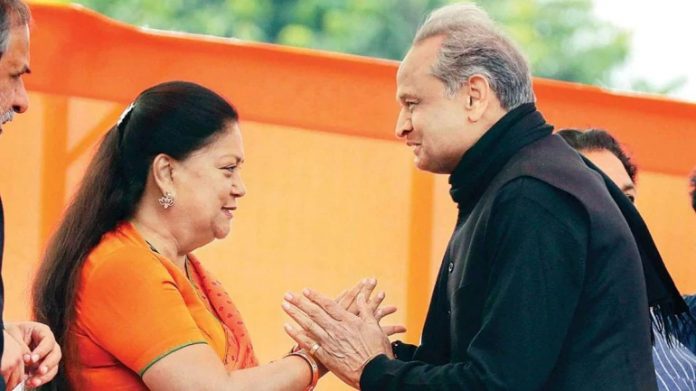 As the crisis among the Congress leadership in Rajasthan takes somewhat of a backseat, a new twist in the tale has come up, this time from the BJP camp. Hanuman Beniwal, an MP from Rajasthan has come up with allegations of BJP stalwart Vasundhara Raje teaming with Congress' Ashok Gehlot to save his government.
"Former CM Vasundhara Raje has been trying her best to save the Ashok Gehlot government, which is in a minority. Many MLAs of the Congress were called up by her in this regard," Hanuman Beniwal said in a tweet. As of now, Vasundhara Raje, the two-time CM of Rajasthan from BJP has not yet replied to this allegation.
Beniwal was himself a former BJP member, but was suspended from the party in 2013 in response to his corruption allegations against several BJP leaders. In 2018, he launched his own political outfit Rashtriya Loktantrik Party and has gained a lot of friction. He has been a long-standing critic of Vasundhara Raje since then. He now supports the BJP led government in the centre.
However, it still remains unclear as to how the political crisis in Rajasthan involving Sachin Pilot, Ashok Gehlot and now Vasundhara Raje will unfold.
Support The Power of Truth
In this day and age when truth comes at a very high cost and in the name of news, all you get is propaganda from everywhere, The Positive Indian tries to bring to you the true news from wherever we can. With our meager resources, it becomes increasingly tough for us to sustain ourselves. Support us in any way you can. Even a single rupee counts.