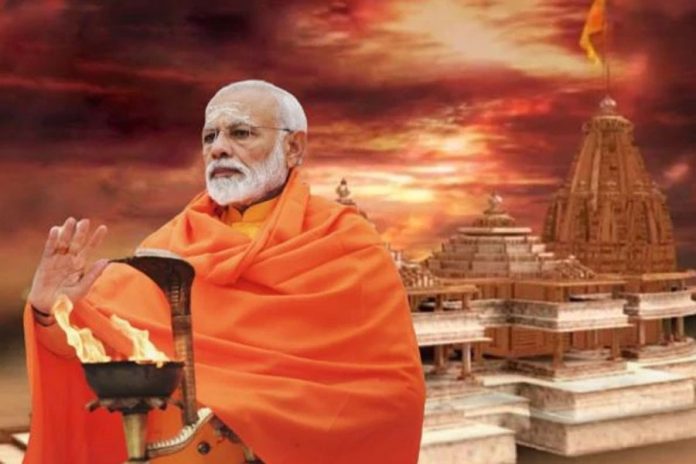 It has now been confirmed that Prime Minister Narendra Modi is going to attend the 'bhumi poojan' ceremony of the grand Shri Ram Janmabhoomi Mandir on August 5th 2020. He will likely install a copper 'kalash' in the foundation as a mark of the ceremony, which will be done according to Vedic rituals.
According to astrologers, the ceremony is being done on the 5th of August because according to astrology, it is considered to be one of the most auspicious days in the year on which any work that one starts is bound to get completed with utmost success.
The news comes when there have been some more changes reported to the structure of the temple. Kameshwar Chaupal, a member of the Ram Janmabhoomi Teerth Kshetra Trust, said: "Ram Temple will be 161 feet high and now five domes will be built instead of three." However, the mandir is still based on the initial design by the Vishwa Hindu Parishad. The construction, which has now been delayed due to the coronavirus pandemic, would take around three and a half years to complete.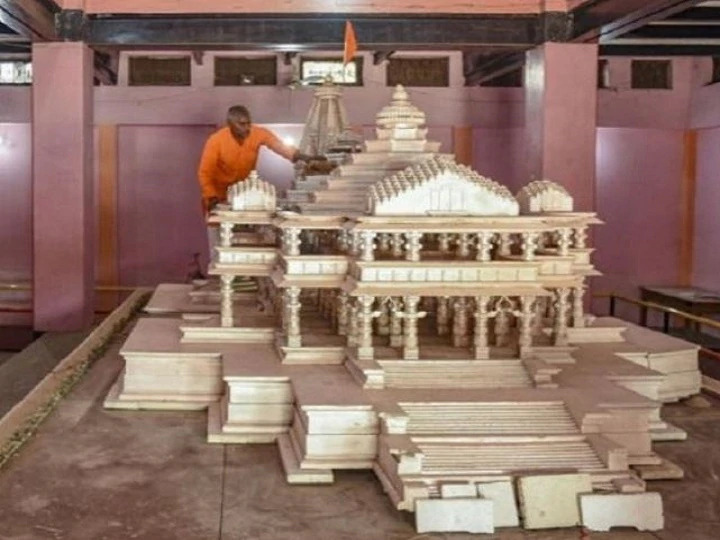 Recently, in an ongoing excavation, several items that further prove the site to be of an old temple were found at the location. These items include a 5 feet Shivaling, black touchstone pillars (7 in number), 6 pillars made of red sandstone and numerous idols(now broken) of different Hindu Gods.
The news about the arrival of PM Modi being in attendance in the 'bhumi poojan' ceremony was confirmed by three different members of the Shri Ram Janmabhoomi Teertha Kshetra Trust to ThePrint.in.
Interestingly, in his younger days, PM Modi had taken a 'pratigya' to never visit the Ram Janmabhoomi site till the construction of the temple gets approved on the disputed land. This will be his first visit to the holy site after decades.
Support The Power of Truth
In this day and age when truth comes at a very high cost and in the name of news, all you get is propaganda from everywhere, The Positive Indian tries to bring to you the true news from wherever we can. With our meager resources, it becomes increasingly tough for us to sustain ourselves. Support us in any way you can. Even a single rupee counts.