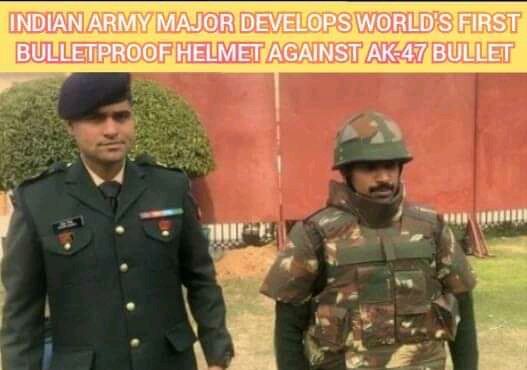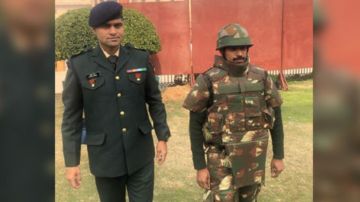 Time and again Indian army has proved its mettle, be it in the battlefield, or otherwise. Once again, India has a moment to be proud of their army. One of their army's major has outdone itself in the field of science. He's the first man to make a bullet proof helmet that can hold itself against the dreaded AK-47.
Major Anoop Mishra, who is a part of the College of Military Engineering of the Indian Army developed this helmet. Earlier, he had developed a bulletproof jacket that provided defense against sniper rifles. The helmet can withstand the impact from the bullet from a distance of 10 metres.
He started the development of bulletproof jackets after he had received a wound while wearing his old classic bulletproof jacket.
The College of Military Engineering has also developed other defense equipment. Recently, they developed a gunshot locator, India's first and world's cheapest. With this gun locator, the army can easily locate any terror threat and prevent any disaster.
If scientific development by India in the field of defense equipment continues, then India can become an exporter of defense equipment.
Currently, India is the world's second biggest importer of weapons, including AK-47.
Source – Techno Haryana Blogging