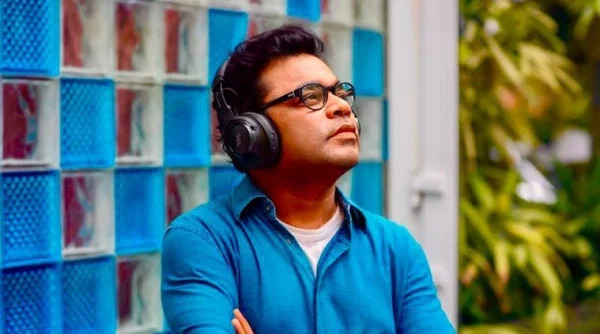 Music composer of Sushant Singh Rajput's last movie and India's only Oscar winning music composer AR Rahman has now come forward with allegations that there are certain people in Bollywood who are stopping him from getting work. The legendary music composer, who won an Oscar for his music in the Hollywood blockbuster 'Slumdog Millionaire' has come up with these allegations just as the debate around the issue of nepotism and a mafia being present in Bollywood intensifies.
Rahman came up with these allegations while he was doing an interview with Radio Mirchi. Upon being asked as to why he is making less music in Bollywood movies as compared to Tamil movies, Rahman responded by saying that "I don't say no to good movies, but I think there is a gang, which, due to misunderstandings, is spreading some false rumours."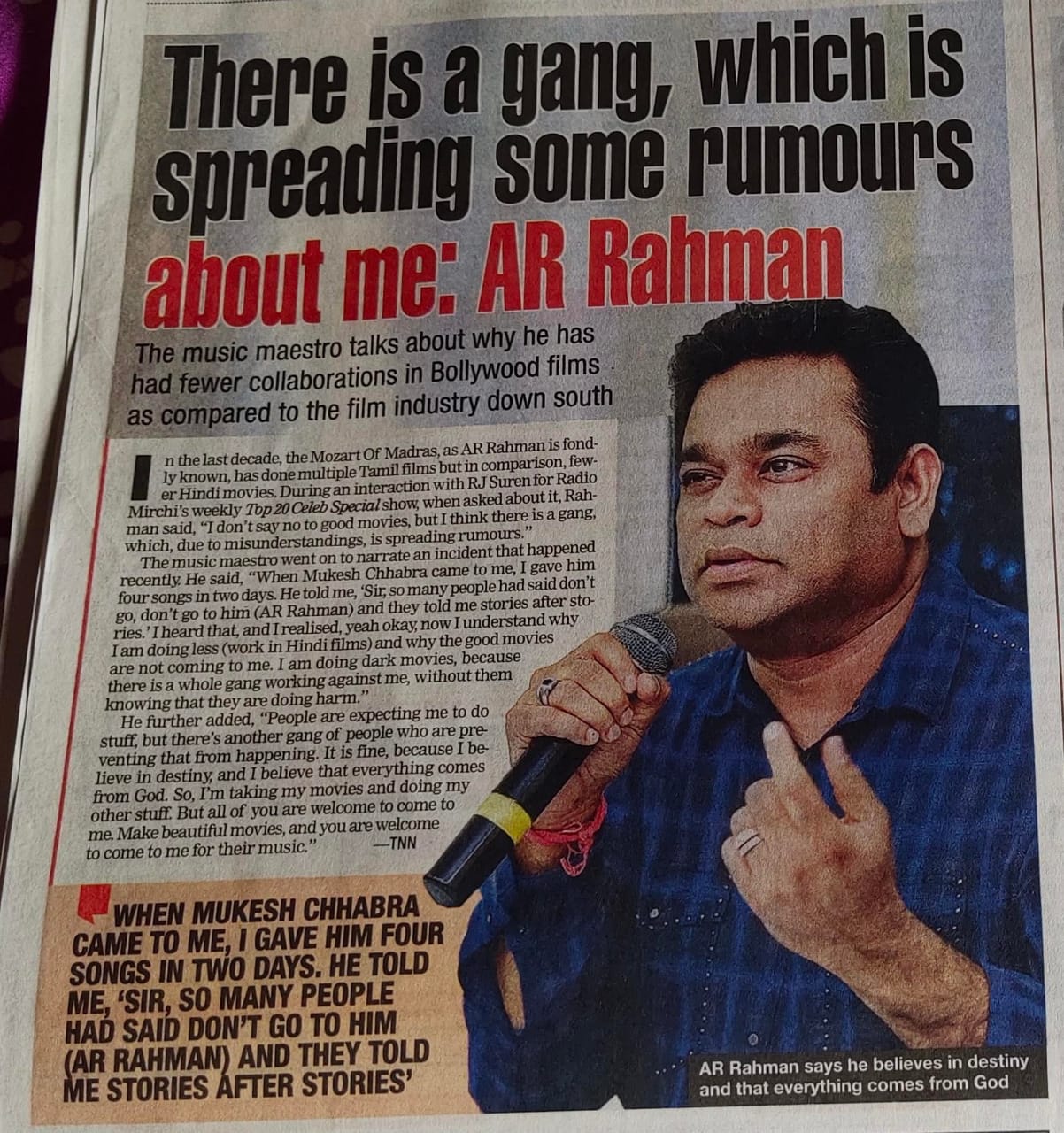 Rahman then narrated the interaction which he had with the 'Dil Bechara' director Mukesh Chhabra. "When Mukesh Chhabra came to me, I gave him four songs in two days. He told me, 'Sir, how many people said don't go, don't go to him (AR Rahman) and they told me stories after stories.' I heard that, and I realised, yeah okay, now I understand why I am doing less (work in Hindi films) and why the good movies are not coming to me. I am doing dark movies, because there is a whole gang working against me, without them knowing that they are doing harm."
The legendary music director further added, "People are expecting me to do stuff, but there is another gang of people preventing that from happening. It is fine, because I believe in destiny, and I believe that everything comes from God. So, I am taking my movies and doing my other stuff. But all of you are welcome to come to me. Make beautiful movies, and you are welcome to come to me."
After the tragic suicide of Sushant Singh Rajput, many other actors and actresses have come forward with such allegations of different groups being present in Bollywood that stop the so called 'outsiders' from getting work or being successful. AR Rahman now joins the long list of such celebrities that include Kangana Ranaut, Chetan Bhagat, Abhinav Kashyap (brother of Anurag Kashyap), Ranvir Shorey among others who have complained of such a gang being present. The gang allegedly works on the grounds of nepotism where it favours the star kids immensely and tries its level best to either make the 'outsiders' their puppet or ruin them completely. Below, we have included some tweets by various actors talking about the same.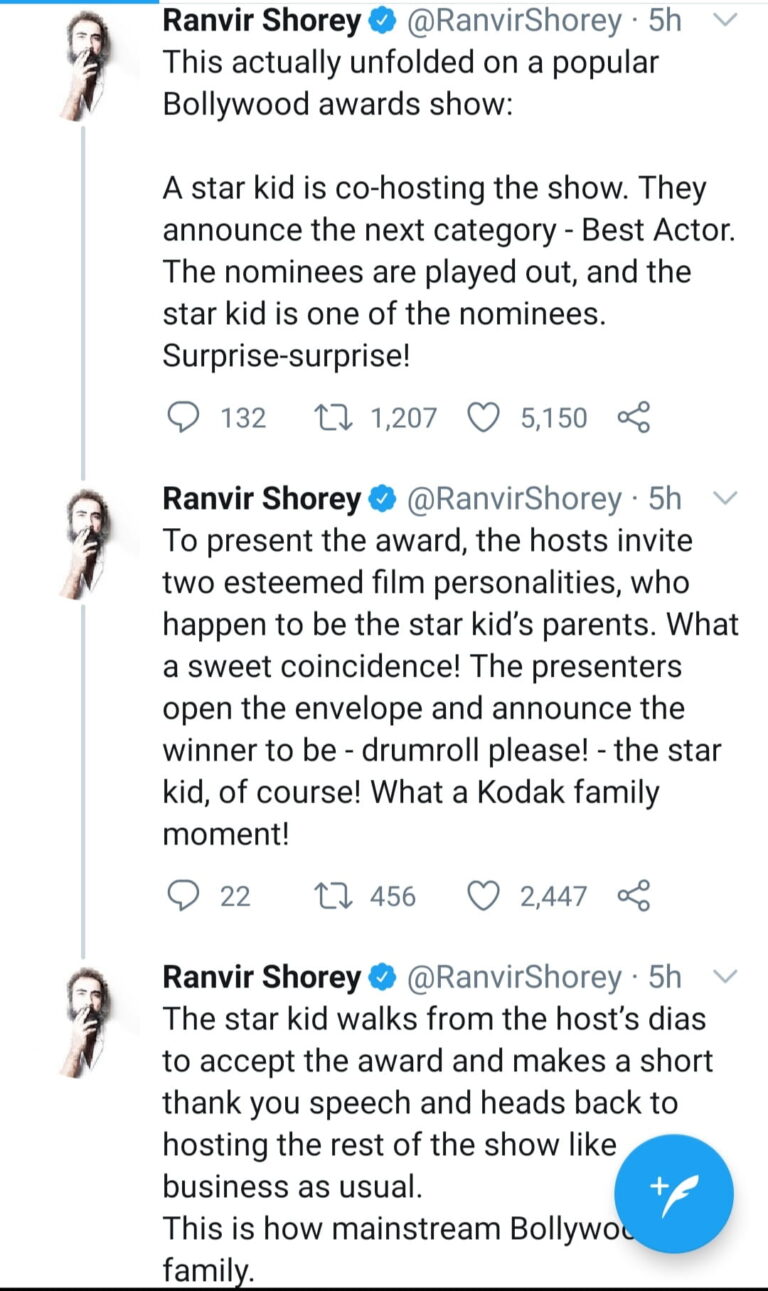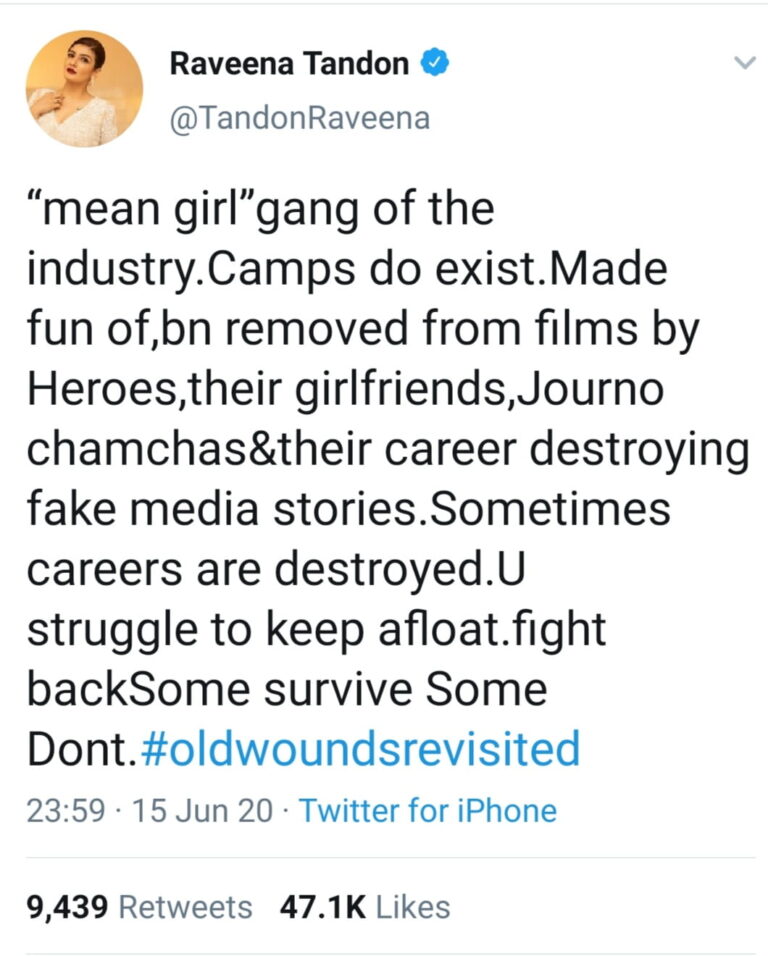 Support The Power of Truth
In this day and age when truth comes at a very high cost and in the name of news, all you get is propaganda from everywhere, The Positive Indian tries to bring to you the true news from wherever we can. With our meager resources, it becomes increasingly tough for us to sustain ourselves. Support us in any way you can. Even a single rupee counts.