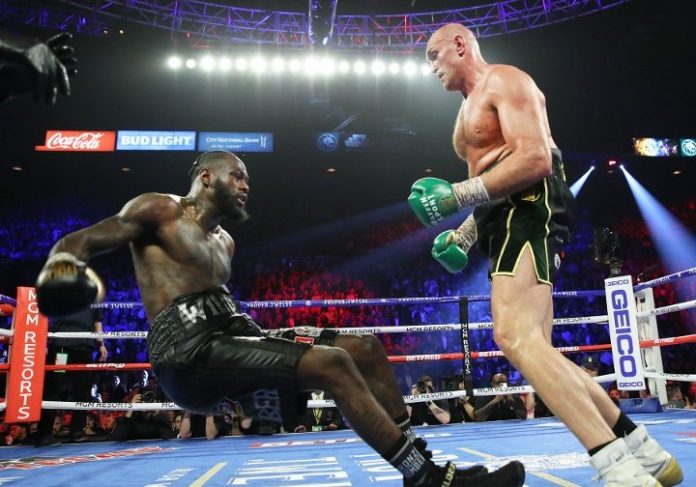 Tyson Fury might proclaim himself as the Gypsy King, however, Comeback King is also a very fitting title for him following his beautiful win over Deontay Wilder completed a one of its kind resurgence to first-class boxing. The Englishman comfortably overcame Deontay Wilder of the US, another boxing biggie in their WBC heavyweight face-off in the city of Las Vegas. Fury's performance was so dominant that even the legendary Michael Gerald Tyson was able to barely contain his excitement within the crowd. Of course Fury has been intimate with such glory before – he was on prime of the boxing world back in 2015 after he defeated Wladimir Klitschko to win all four world title belts. But his biggest success was immediately overtaken by his biggest fall, as his intense bouts with clinical depression and drugs duly made him lose his fame. Everyone could see him retreat from the game he treasured.
Losing All His Boxing Belts
Beating Klitschko in Dusseldorf resulted in Fury claiming the WBA, IBF, WBO and IBO heavyweight world titles. Fury termed it as 'a dream coming true', but the way the whole fight was hastily organized meant that Tyson Fury's title was taken away from him. The contract for the fight a clause for rematch, which meant that Fury was unable to face the IBF's obligatory competition, so his title was taken only after a period of ten days.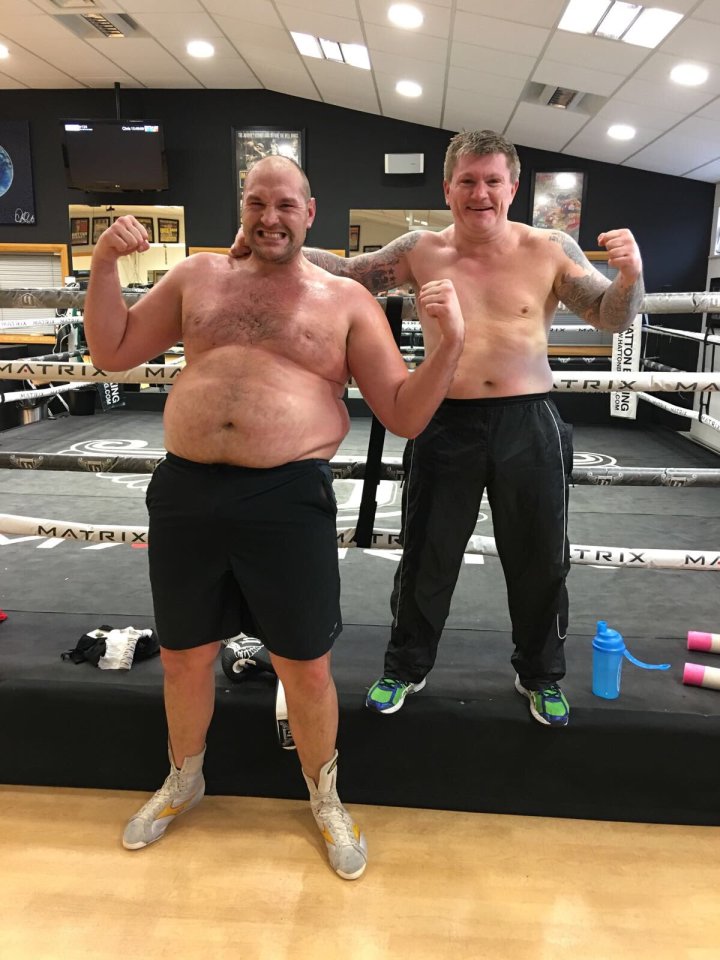 He gave up the remaining three titles in Oct 2016, in a year within which he backed out of the planned Klitschko match thanks to the extreme weight gain (he reached twenty seven stone), injury, and a charge from United Kingdom Anti-Doping Agency. This definitely seems like the time he started dealing with his depression and bipolar disorder.
Drug Addiction and Clinical Depression
The charge from United Kingdom Anti-Doping Agency was regarding the illegal substance nandrolone on Tyson Fury and his cousin Hughie Fury. each of whom denied taking the drug. After Fury deferred the Klitschko rematch again on the grounds of him being "medically unfit" to fight, it was rumored that he had an unsuccessful drug check for cocaine the day before his announcement. After testing positive for the use of cocaine, Fury willingly gave away his titles to focus on his "medical treatment and recovery". The boxer did an interview with Rolling Stone magazine, where he said that he was "going through loads of personal demons" and was a "manic depressive" – and confessed to self-destructive thoughts.
Beginning of the Legendary Comeback
Fury went back to training with the goal of returning to the ring within the spring of 2017. However, he required his boxing licence back after it was suspended by the British Boxing Board of Control over the nandrolone charge. Following a very pricy legal battle between Fury's team and the United Kingdom Anti-Doping, the agency declared in the month of December 2017 that the they will resolve the charge. Tyson Fury has had many run-ins with boxing authorities during that time. He once again applied for his boxing licence in the month of January 2018 and had his sights on Wilder. He warmed up with successive triumphs on Sefer Seferi of Albanian origin and Italian boxer named Francesco Pianeta. Fury's match against Deontay Wilder was reserved for the First of December, the location being the Staples Center in Los Angeles.
Regaining The Public Image Back
Fury, who was dying to prove his salt's worth once again within the ring, additionally had a public image to heal. Though even prior to losing his belts, Fury had made headlines for the wrong reasons when he equated abortion and homosexuality with paedophilia in the year 2015. Those comments, likewise as disputed remarks regarding feminine athletes, saw the BBC forced to battle the demand of him to be removed from the list of athletes who were running for their prestigious Sports Personality of the Year Awards. Tyson duly said sorry for his ill-made remarks, and from then on, he has been praised for his openness regarding his fight with addiction and depression, having said that, he told that he has a "massive story to tell" and that he wanted to "help and encourage people like him".
Becoming 'The Gypsy King' Again
After he finished his training and the bout with Wilder on the brink of deadline, Fury's unimaginable bodily transition became even further evident. His depression had made him give in to alcoholism, that he said saw him "drink twenty pints four or over five times a week", and his body suffered badly as a result.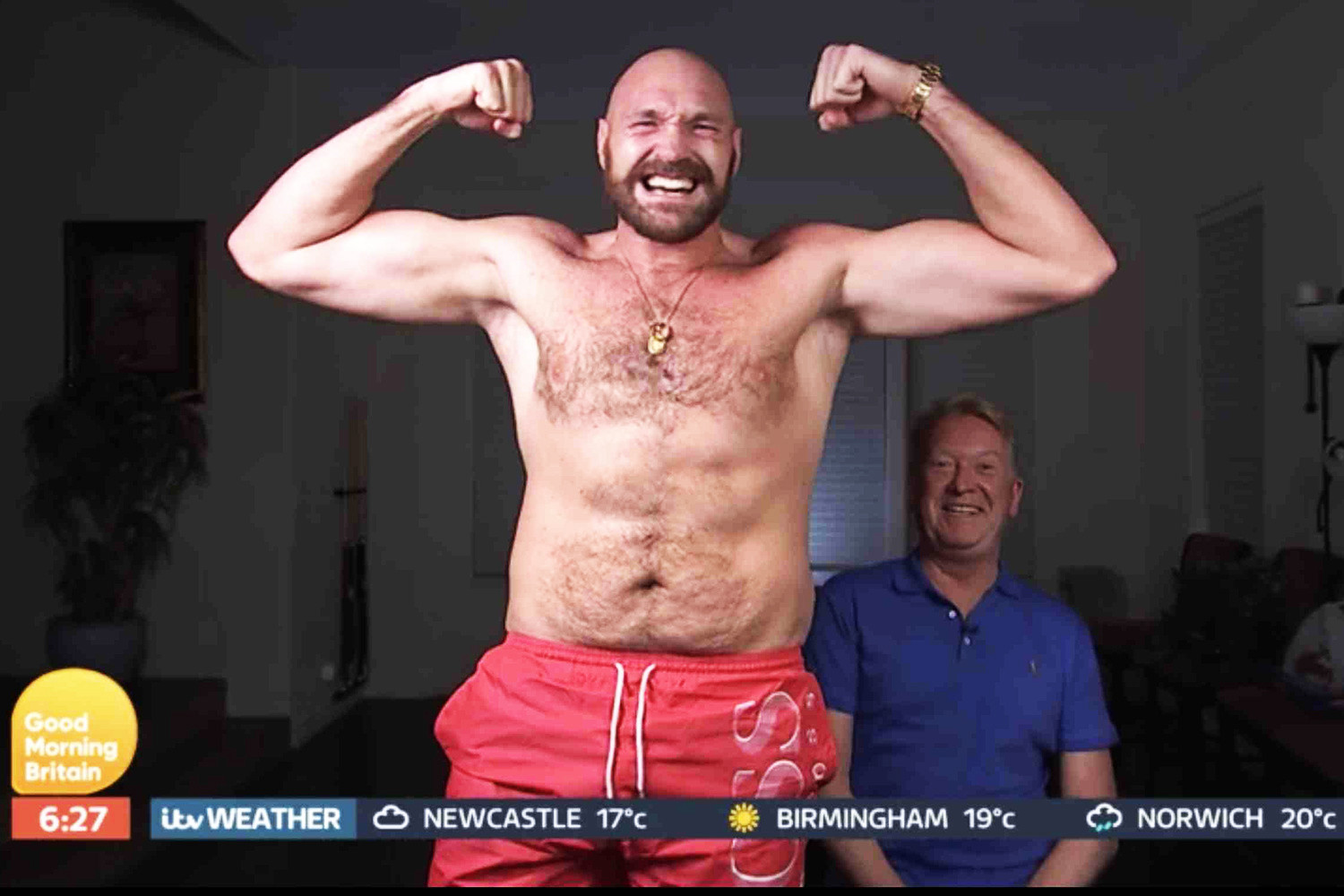 His high intensity fitness workout was given a massive boost by a keto diet, which supposedly removes the carbohydrates. The fat intakes in massive amounts from things such as bacon and eggs are in turn used by the body in the form of energy. His social media followers watched proudly as he step by step came back to the spectacular physique he had boasted once when he defeated Klitschko. Fury came into the perfect form for his career revival.
Claiming The Past Glory Back
Fury and Wilder each felt they'd done enough to win their 1st match, which was disputably adjudged a draw. It was for the 1st time in his boxing career that Fury had been denied a win, however his old service resumed once he triumphed over Tom Schwarz and the Swedish Otto Wallin – each in Las Vegas. Fury clearly felt at ease in Paradise, the place where he and Wilder were in agreement to do their rematch.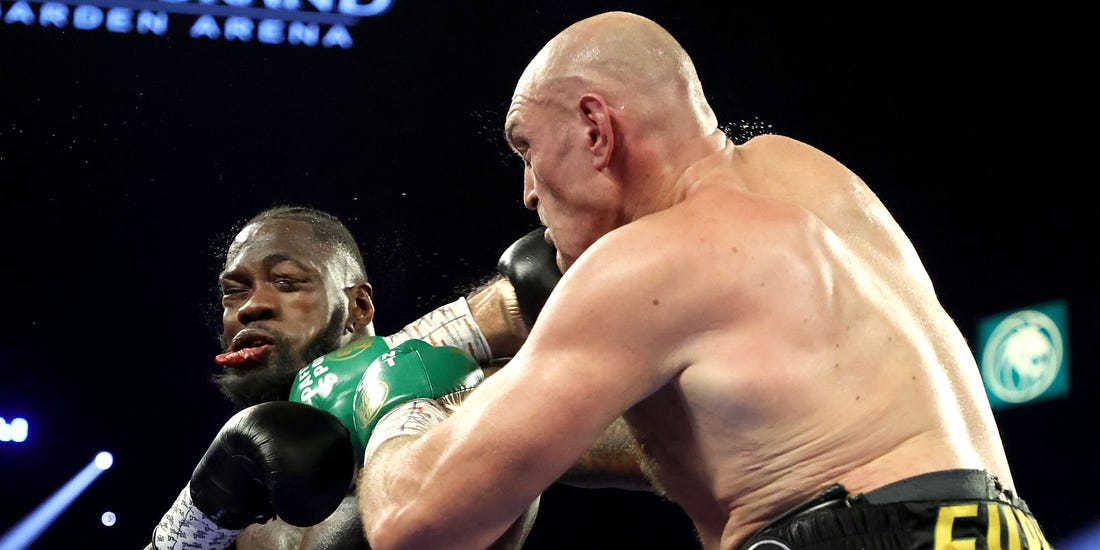 Fury outboxed Deontay Wilder through and through. He went in and did what Wilder had planned to do, giving him some hard shots, even tasting his blood once. In the seventh round, Wilder's team threw the towel, thus capping a 'wilding' career comeback for the 31-year-old Tyson Fury.
The Next Hurdle
Boxing fans have asked Fury to fight his national compatriot Anthony Joshua, who right now holds the 3 other world title belts. Eddie Hearn, the promoter of Anthony Joshua had tweeted "this fight is gonna and must happen this year" after Fury's win. It'd be a unification fight, with all four world title belts on the line. Tyson Fury celebrates his gorgeous triumph in Las Vegas Fury and expects another bout with Wilder, however he could use some rest and family time now after his massive win. Fury and his spouse, who had met each other as teenagers, have 5 kids – Prince John James, patrician Tyson Fury II, Prince Adonis Amaziah, Valencia Amber, and Venezuela. One thing is for sure though, that Tyson Fury's story of comeback and his fight with depression is definitely inspiring.
For more such articles, visit here. Also, if you have any article worthy of publishing, mail us at [email protected]