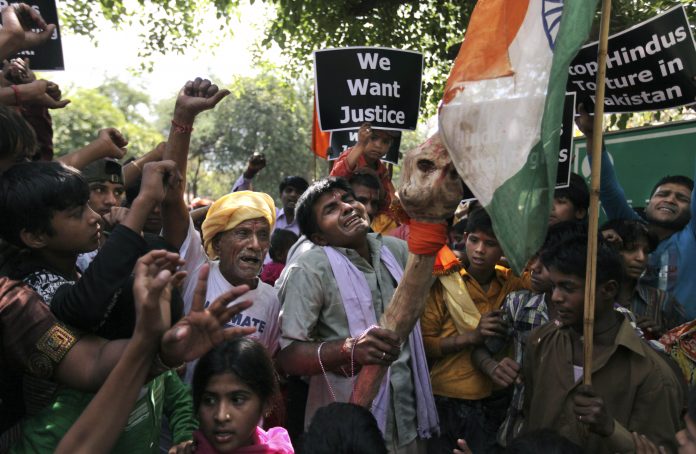 A conversation with a liberal on CAB-
Me- Citizenship Amendment Bill isn't anti Muslim.

Liberal- Nice joke. I hope you're kidding.

Me-No I am not. It doesn't even mention Muslims.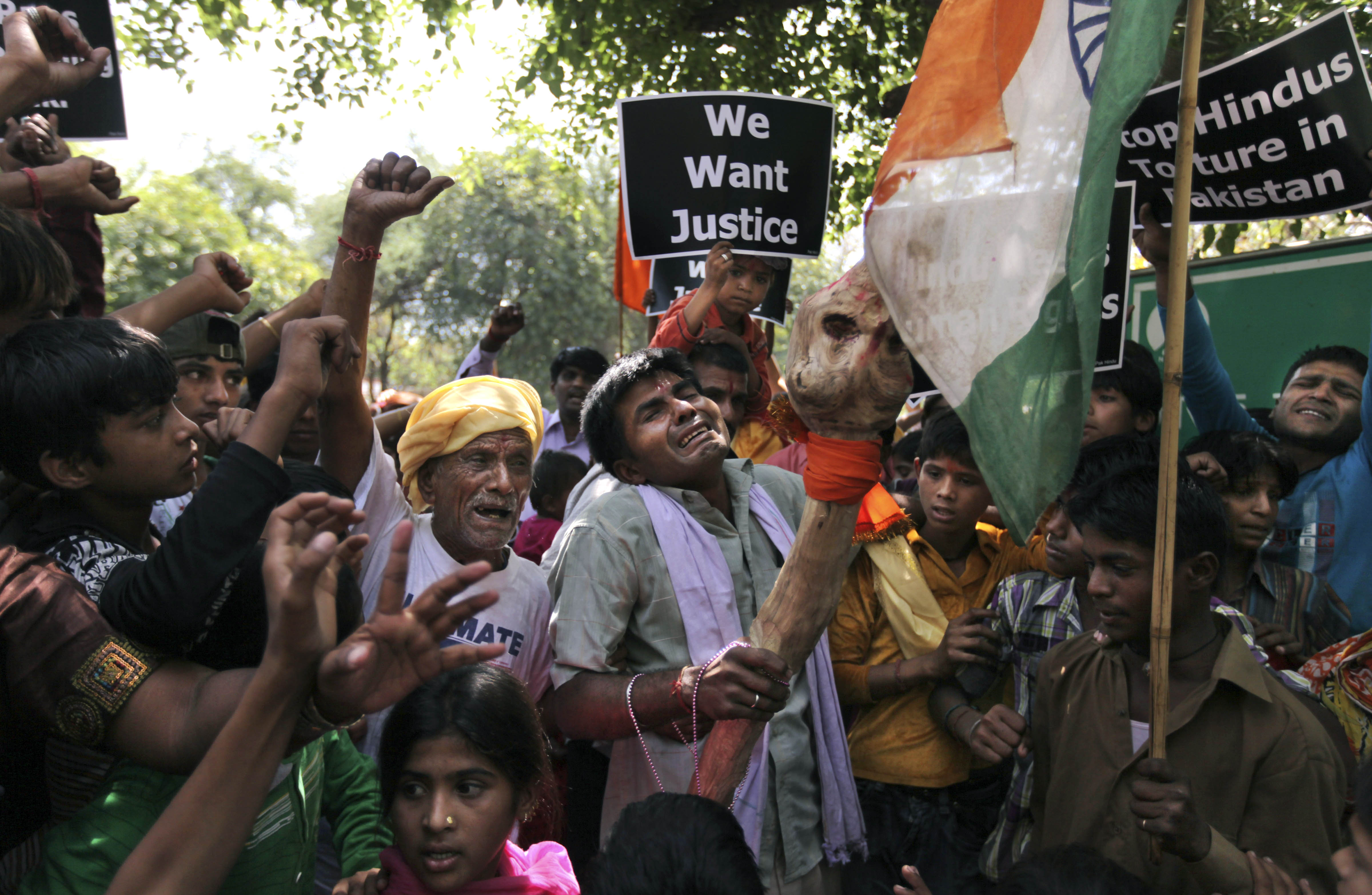 Liberal-Then why don't we accept Muslims? Why do we only accept everyone except Muslims, that too only from 3 countries?
Me- Because all the 3 countries Pak, Afghanistan and Bangladesh are theocracies, having Islam as their main religion. Hindus and other minorities are persecuted and killed on a daily basis there.
Liberal- Oh. What's the proof?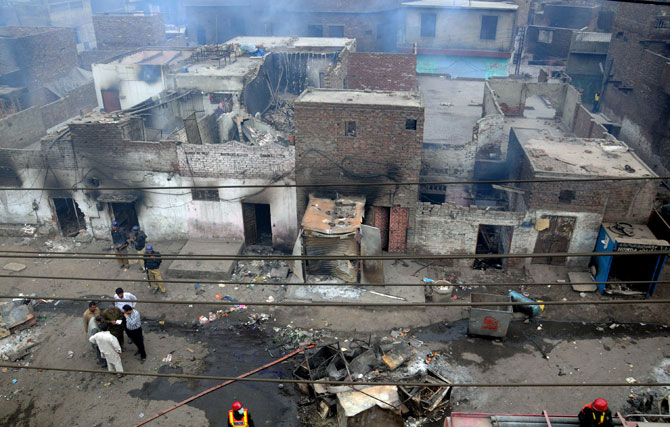 Me- Plenty(shared relevant resources attached below)

Liberal- But even Sri Lanka has Buddhism as its state religion. Why are not minorities accepted from there?

Me- Yes, but their SC reserved an order and clearly mentioned that it is a secular nation in spite of having Buddhism as its state religion. Plus, we fought a whole civil war and sent our soldiers to die in Sri Lanka so that their country's majority and minority can live peacefully.

Liberal- What about Rohingyas? They're also a minority and have no rights. Why doesn't India want to accept them?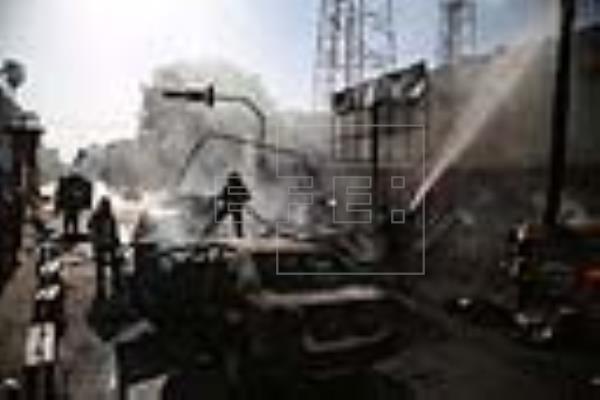 Me- Even Jinnah refused to accept them upon the creation of Pakistan. They're a security threat. Amnesty International, a human rights organization released a report where they found mass graves of Hindus and other communities which were created by Rohingya militant groups. Plus, aren't they already living in India as refugees?
Liberal- That's a gimmick. India doesn't want to help Muslims. They have never done that, especially in today's scenario.
Me- That's false. In 1971, when the then Pakistan committee a genocide in East Pakistan, India helped them and created an entire new nation for the persecuted Muslims, today known as Bangladesh. We even helped them financially, even though we endured internationally with various sanctions. Today, Bangladesh's economy is bigger than Pakistan's.
Narendra Modi is the only world leader who has taken the issue of human rights in Balochistan, a Muslim majority state, where Pak army drags women out of their homes, rapes them on a daily basis, kills their children and throws them in the valley as if they're some debris. Stop living in your own world.

Liberal- But why is India not accepting Ahmediya Muslims? They're also persecuted in Pakistan? Why is Modi against taking them?

Me- Ahmediyas at the end of the day are Muslims only, albeit a different sect as compared to Sunnis, who dominated Pakistan. Sir Syed Ahmed Khan, the brains behind the Khilafat movement during independence played a major role in formation of Pakistan. Pakistan's first foreign minister, Mohammad Zafarullah Khan was an Ahmediya muslim. He was the one who started the Lahore resolution in which a formal demand was put forward for Pakistan. Mirza Ghulam Ahmed, a major Ahmediya leader of that time asked the pre-independence era Muslims to formally support the Muslim League. The current army chief of Pakistan, General Bajwa is an Ahmediya himself. They're not as innocent as you think they are.

Liberal- You gotta read between the lines in this bill. Things are going in a direction where Muslims are slowly and systematically being targeted. They're being marginalized. First Ayodhya judgement and now this. India isn't moving in the right direction.

Me- Ayodhya was not a decision of the current government. It was a judgement by the Supreme Court which had to come some day. Also, when India helped the Bangladeshi Muslims in the 1971 war, invited sanctions on themselves, I don't remember any Hindus speaking against that. But now when India is helping downtrodden persecuted Hindus and other minorities, why are Muslims and Liberals having issues? Should we let them die just because people are 'offended'?
The bill doesn't even affect Muslims. They can still apply for Indian citizenship under the old rules and regulations. Even the Hindus asking for citizenship under this bill would have to prove that they're persecuted! No one is doing anything to the Muslims who are already Indian citizens. Home Minister Amit Shah made that clear in Rajya Sabha.

Liberal- Read between the lines as I told you. Cow vigilantism, lynching, hate crimes against Muslims have increased multifold.

Me- No. Firstly hate crimes exist in both cases, not just one case. No study proves that crimes by Hindus against Muslims are high or crimes by Muslims against Hindus are high in India. Secondly, the Directive Principles clearly mention that it is the duty of the state to stop cow and cattle slaughter. Have you ever seen any statistics related to cow smuggling, stealing and crimes related to that? No. Neither you will, because these statistics won't suit the agendas of certain people. Secondly, only a fool would rule out the existence of radicalism among Indian Muslims. No way they are happy go lucky people who do not commit crimes against other religious communities. Kerala Muslims, which are known to be the most literate of all Muslims in India have the highest recruitment rate in ISIS out of all Indian states.

Liberal- Okay, but what about NRC? Why is the Indian government removing those who have lived for years in India? Now only Muslims will be removed because of NRC.

Me- If I illegally come to your home, take away your backyard, make my 'jhuggi-jhopdi' and live there for some days, will it be my house? No. Also, since India already liberated them by fighting the 1971 war for them and creating history by making Pakistan do the world's biggest surrender barring World War II, they're not liable to live here anymore. Also, think about the justice you're service to that person who applied for citizenship in the right way, worked hard and became a citizen of India. Should we give citizenship to them or to that person who illegally crossed a border? Mind you, that person has no threat to his life. He/she isn't persecuted in their native country.
Liberal- Okay bigot! It's futile arguing with you. You're a communal a**hole.

Me- Okay uninformed, uneducated narrow minded, difference of opinion hating and unaccepting fellow citizen.
There you go, your run of the mill unhealthy conversation with an Indian liberal who isn't open to differentiating views, and is looking for excuses to call you a communal bigot.
Resources-
https://www.dnaindia.com/india/report-vhp-demands-pakistan-immediately-hand-over-hindu-minor-girls-to-their-families-2734402
https://www.bbc.com/news/world-south-asia-17272943#orb-footer
http://www.dawn.com/news/791491
https://www.bbc.com/news/world-asia-35910331
https://m.economictimes.com/news/international/world-news/hindu-girl-abducted-converted-to-islam-in-pakistan/articleshow/70964470.cms
https://www.thehindu.com/news/international/sikh-girl-abducted-and-forcefully-converted-to-islam-in-pakistan/article29307577.ece
https://www.news18.com/news/world/two-hindu-girls-kidnapped-forcefully-married-after-being-converted-to-islam-in-pakistan-on-holi-eve-2075969.html
https://www.indiatoday.in/mail-today/story/hindus-who-escaped-pakistan-recall-horror-they-faced-1599272-2019-09-15
https://www.efe.com/efe/english/world/sole-afghanistan-sikh-election-candidate-killed-in-suicide-attack/50000262-3669106
https://www.theatlantic.com/international/archive/2017/08/hindu-muslim-pakistan/536238/
https://www.bbc.com/news/world-asia-india-34645370
https://www.usatoday.com/story/news/world/2017/02/15/pakistani-hindus-lose-daughters-forced-muslim-marriages/97013614/
https://en.m.wikipedia.org/wiki/Conversion_of_non-Islamic_places_of_worship_into_mosques