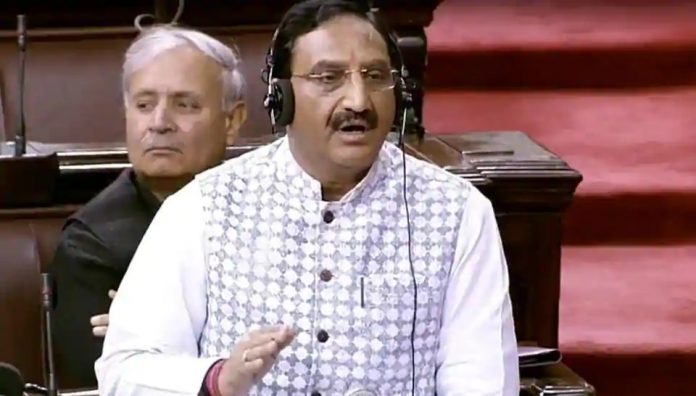 Union HRD Minister Ramesh Pokhriyal Nishank said on Saturday that the new education policy of the country will be based on 'Vedic science and knowledge' as per the dream and the vision of Madan Mohan Malviya.
The minister said this virtually on video right on the back of the inauguration of a webinar called 'COVID-19: The Mahamana's Indian vision in global context'. The webinar was organized by Mahamana Malviya Mission, Banaras Hindu University (BHU) in Varnasi.
"The whole world is looking towards India. At present, the ideas of Mahamana are certainly very important for us. Our cultural heritage is our strength. Based on the vision of Mahamana, we will bring a new education policy that will be based on Vedic knowledge and science. It will come true to Mahamana's vision and meet his expectations. Ancient knowledge should become part of every discipline," Pokhariyal said.
Since 2014, the NDA government has promised to bring such an overhaul to the education system but has not done anything substantial to bring any change to it. In 2018, the then HRD Minister Prakash Javadekar even claimed that the government has not changed a single history chapter in 4 years.
Regarding the current COVID-19 situation, the minister expressed his views that everyone needs to be united in this tough situation. "We need to act with solidarity in tough times to win the fight against the Covid-19," he added.
Over 2000 people attended the webinar. Moreover, the webinar was preceded by the Vice-Chancellor Prof Rakesh Bhatnagar, who highlighted how important hygiene and awareness is. The webinar talked about the belief of Mahamana in all round development and expressed the importance of character building and education.
It remains to be seen how long it takes for this vedic education policy to get formulated and implemented. Read more about this in Lucent GK in Hindi.