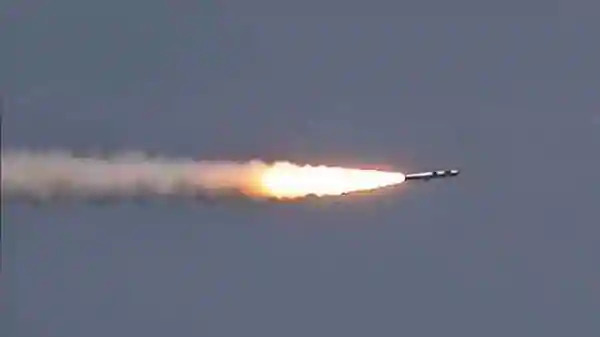 In what could be termed as a new development among the India-Philippines relations, both the countries seem to be in talks over a number of defence acquisitions, where India is supposedly looking to sell Philippines a number of defence equipment, including the famed BrahMos missile. This news has been confirmed by India's ambassador to the Philippines Jaideep Majumdar.
"There are discussions going on a range of weapons systems between India and the Phillipines. Once travel becomes possible, the joint committee that looks at defence logistics will meet discuss these things," Majumdar said.
The price negotiations between both the countries regarding BrahMos has been going on since long. The goal was to close the deal in 2020.

Other than Philippines, many other major players from the South-east Asian region, including Vietnam, Thailand and Indonesia have shown an interest in purchasing the BrahMos Missile system. In these region, the land and ses based versions of the BrahMos missile system seem to be in demand.

The Indian army, which recently had a scuffle with China on the Indian border inducted this missile in 2007, whereas the Indian Navy inducted it in 2005. The BrahMos missile system was jointly developed by Indian and Russian scientists in the year 1998.

An unnamed source who is also part of this deal said that the cost of the missile system is a major factor because of which Philippines wants to induct this missile system in its army's arsenal. As far as the acquisition goes, India has offered the Philippines $100 million as a line of credit to make this purchase. But Manila is looking for other options with which they could make this purchase. They also seen to be keen on waiting for their budget for this year, which will allocate some funds to them for this purchase.
Previous India-Philippines Dealings
This is not the first time that India and Philippines are engaging in a defence acquisition deal. Previously, Philippines had bought personal bulletproof protective gear and armoured plating for their military vehicles. When a recent tender regarding the acquisition of more bulletproof protective gear was issued, an Indian firm also filled it out.
During PM Narendra Mod's visit in 2017 to this island nation, various MoUs were signed between both the nation including one on defence and industry logistics cooperation. This includes India's promise to provide a framework so as to give strength to the logistics support and services in order to develop the production and procurement of defence equipment.
India Looking to Sell it to Others as Well
Talks with Vietnam regarding the sale of this missile have also happened. They are reportedly also interested in procuring the BrahMos missile for their military.