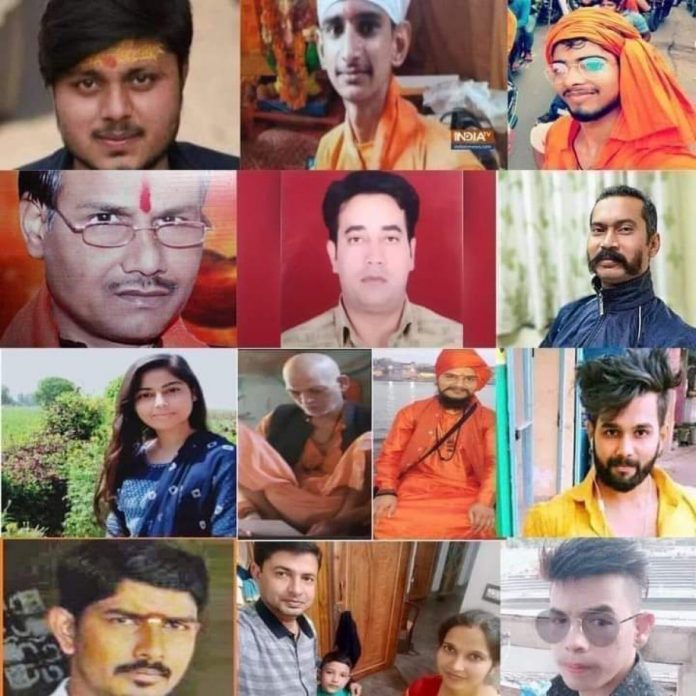 If you are unable to control your rage watching fellow Hindus being pounced at, at every instant in the society every now and then, it is of no surprise. As benevolent as Hindus have forever been, the sheer attacks that has always been returned in their favour, by the larger society, is not just evil and cruel but equally challenging to fight off, under the current laws that this constitution has to offer. Easy to pass off any discrimination against Hindus by the simple swipe of the 'majority' card, this very attribute has been used by all of Indian society to repeatedly slam Hindus at every meagre opportunity available. Over the past few decades, these perceived-to-be-harmless minute attacks have paved the way for anti-social elements of the society to cause physical harm, riot against, open arson at and even call for genocide of Hindus. Yes, 'Hinduphobia' is real and it's only growing in its magnitude now, so much so that US Congresswoman Tulsi Gabbard admitted to being a victim of it herself this year. She is the first Hindu member of the US Congress from the Democrat Party.
With the advent of a pro-Hindu political party at the forefront of the central government, contrary to the expectations of the huge majority of the public mandate, the socio-political scene of the present day in the country is sadly horrific for the average Hindu. Growing number of crimes against Hindus over the years are a clear marker of where the scene is further moving towards.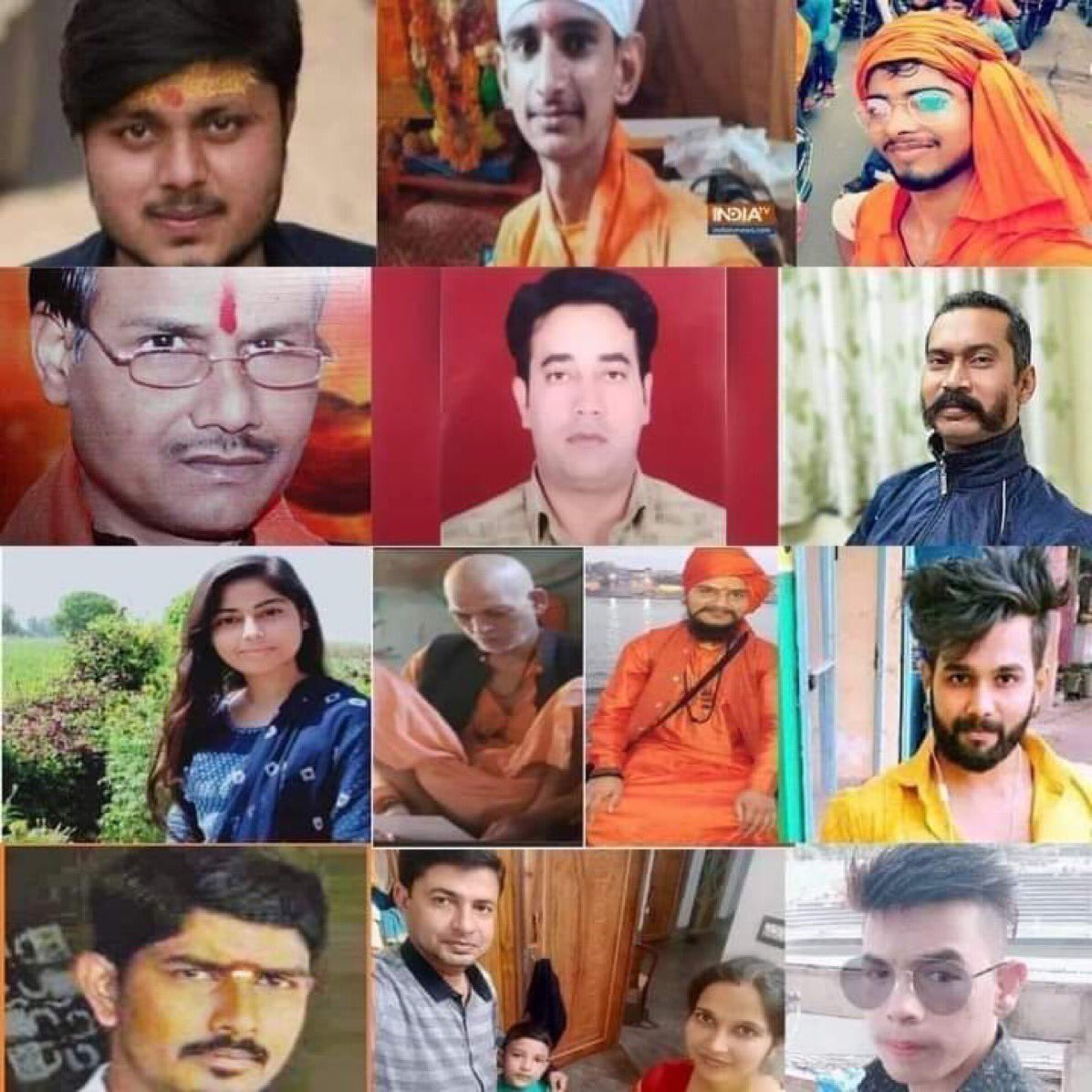 The Hindu Atrocity Act is a fine proposition to control the damage and wherever possible, reverse some of its ill-effects too. The term "Hindu Atrocity Act" was first coined by a Gujarat-based activist, Mr. Moxad Thaker on social media. He laid down important points which could very well make up the clauses for this proposed bill of the near future that has gained massive public support on social media garnering huge engagements amidst the ongoing legislative assembly elections of Bihar. According to him, the push for a Hindu Atrocity Act is the ultimate need of the hour. In fact, this should be the only demand of all Hindus countrywide for the coming years' election agendas with demands getting intense each passing election.
We break down some of the highly important issues that have been surrounding permanently while dangerous atrocities on ordinary Hindus continue to take place.
There has been an exponential rise in unabated killings of Hindus in all the states merely due to their political leanings, freedom of expression, personal life choices and everything else that the constitution promises to protect its citizens against, lest we forget the gruesome murders of Kamlesh Tiwari, Ankit Saxena and hundreds of political party workers still being murdered under suspicious happenstances in states like Kerala and West Bengal. A recent instant where a severely disturbing gunfire was opened at a small crowd of Hindu devotees of Goddess Durga while they were on their way to idol visarjan tradition after Pooja celebrations were over. This horrendous incident of Munger in Bihar sent shivers down the spine. The administration could only have been this cruel to take up lives of Hindus of whom some weren't even adults, that too without any prior warnings. Who will provide protection to Hindu citizens in this country if the law and order is clearly failing to do so?
Innumerable cases of 'love jihad' and attack on Hindu women by non-Hindu men for simply belonging to the Hindu community have been recorded since decades now. A very recent instance is of Mewat in Haryana, where 21-year-old Nikita Tomar was shot to death in broad daylight in a kidnapping attempt by a stalker belonging to another religious community for merely rejecting his advances towards her. How can we ever forget the heinous incident of Aligarh in Uttar Pradesh, where two-year-old Twinkle Sharma was raped and beaten to death by culprits from another religious community? Will justice ever be served in cases like these and will the judiciary guarantee for the same if in the near future, similar cases arise?
Hindu priests and sadhus haven't been safe either. The fact that priests and sadhus belonging to the Hindu community are financially from a poor background on an average, with no government aid provided to them are attacked for no reason other than being Hindus. Their plight is worse considering the fact that the word "Saffron Terror" had been popularized by big politicians in the name of minority appeasement which has resulted in a direct form of attack on traditional practising Hindus. Many recent ghastly attacks have surfaced, like the Palghar mob lynchings of Maharashtra, the burning down of a temple priest in Karauli or the brutal murder of the wife of a priest in Barmer of Rajasthan, and the list goes on. Stringent laws are an urgent need to protect the lives of Hindu priests and sadhus in such cases. This is a now a nationwide growing cause of concern that has seen public protests and solidarity.
The 'Scheduled Caste and Scheduled Tribe (Prevention of Atrocities) Act, 1989' has been found to be misused and used as a threat against members of the Hindu Community. The Act in itself has flaws that do not serve justice to the purpose on which the foundations of this law were laid in the first place. Many instances have come up where the accused were proven to be innocent later and an amendment was ruled out due to this issue by the Supreme Court on 20th March, 2018 only to be later overturned once again to restore it to its previous form. This false filing of cases and arrests made without gathering solid evidences through proper investigations is another attack on the basic human dignity of innocent Hindus. An amendment on this Act is must to fight atrocities in the true sense because Hindus are subject to some of the worst atrocities in the society.
Section 295A of the Indian Penal Code clearly calls for imprisonment to whosoever insults or attempts to insult the religious beliefs of a class. Why isn't this law taken for serious consideration when members of different religious communities are involved in cattle theft and slaughter of cows, which is clearly an open insult to the religious sentiments of Hindus? Along similar lines, this same law is very strict in cases when the plaintiff is from a non-Hindu community, not to completely disregard the fact that certain groups of other religious communities go even as far as to take the laws in their own hands and retaliate on whosoever they consider to have insulted or hurt their religious sentiments. The Bangalore riots of 11th August, 2020 against a Hindu man is such an instance of religious extremist violence that erupted because of religious sentiments being hurt by members of the Muslim community. It would therefore, be too little to talk about merely mending old laws and bringing in newer stricter laws but strong inquiries are a must to prevent such extremist violence against Hindus.
In states like Tamil Nadu, Andhra Pradesh, Kerala and some of the North East Indian states as well, privately owned lands belonging to middle class Hindus and even temple allotted lands have been subject to encroachment by many missionary mafias. Transfer of land in such cases of private properties is the sole right of the owner in accordance with 'The Transfer of Property Act, 1882'. Laws need to be amended for the state governments and the respective administrations to strictly counter such illegal dealings to protect Hindus from being stripped off their right to own property without failings.
Another huge problematic issue is of the constant portrayal of Hinduism in a compromising way in the entertainment industry including the media, films, TV shows, commercial advertisements, etc. Bollywood and online platforms that host web shows are the biggest contributor to Hinduphobic agendas. In the recent years, the films, shows and commercial advertisements haven't shied away from frequently mocking Hindu Gods and Goddesses, rituals, festivals and have been found to openly portray distorted versions of Hindu traditions. While the constitution allows the freedom of expression to be held with the highest virtues, it is the same constitution that is also supposed to provide protection against the hurting of religious sentiments to its citizens. Will this clause of the constitution always take the backseat when it comes to the favour of Hindu causes?
A lot of burning issues like these are the major problems that any ordinary Hindu has to face every day with no socio-political or judicial support, or the backing of a strong administrative system.
The Hindu Atrocity Act is the single demand that could practically solve most of the issues that ordinary Hindu citizens keep fighting for, in every walk of their lives each day. No more negotiations and compromises. It is time for Hindus to live with dignity and pride. If passed, following the due process of law making, the Hindu Atrocity Act will definitely prove to be a huge step forward towards establishing legal justice for Hindu lives countrywide.
Support The Power of Truth
In this day and age when truth comes at a very high cost and in the name of news, all you get is propaganda from everywhere, The Positive Indian tries to bring to you the true news from wherever we can. With our meager resources, it becomes increasingly tough for us to sustain ourselves. Please support us in any way you can. Even a single rupee counts.