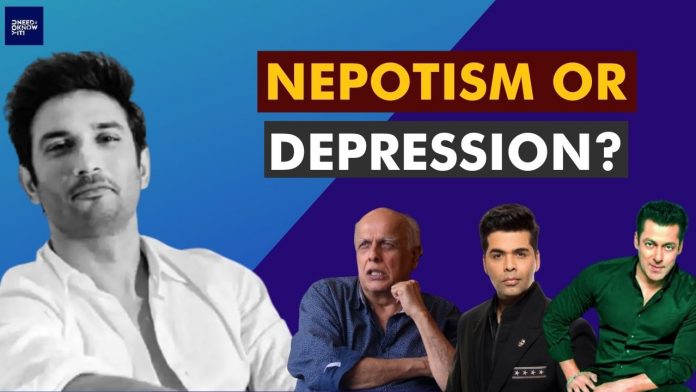 In the year 2020, India lost quite a few gems from the world of Bollywood. Irrfan, Rishi Kapoor and Jagdeep to mention a few. But it took the death of one promising young actor to take this world of Bollywood by storm, and expose its darkest sides to the whole world. The suicide of Sushant Singh Rajput seems to have changed everything for the Godfathers and 'king-makers' of Bollywood', who seem to enjoy a monopoly over most of it.
On 14 June 2020, Rajput, aged 34, was found dead, hanging from the ceiling fan in his home in Bandra, Mumbai. No suicide note was found. He had reportedly been suffering from depression, and according to Mumbai Police, medical papers and anti-depressant pills were found in his house. The police commenced an investigation, with the Additional Commissioner of Police Manoj Sharma stating that the death was being treated as a suicide. While many people are suspecting foul play and demanding CBI investigation in the case, even if that is not the case, it is pretty much clear that the suicide involved outside forces from Bollywood, the most important of it being 'nepotism'.
What is Nepotism?
Nepotism is defined as 'the practice among those with power or influence of favouring relatives or friends, especially by giving them jobs.' In terms of Bollywood, it basically means favouritism wherein actors like Suraj Pancholi get big breaks instead of Sushant Singh Rajput. Now, let us look at the idea of nepotism closely. Is nepotism wrong? Is it against the basic nature of human beings? Should we not practice it in our real lives? Well, the answer is both yes and no.
Nepotism is not wrong. Just ask yourself. Why are human beings working so hard, saving up money, investing it and creating wealth? Most of them do it for their children, so that they would not have to work hard for money. Look around you, nepotism is everywhere. When a mother feeds her own baby instead of an impoverished kid on the street, even that may be called nepotism by some. Nepotism is imbibed inside every species; it is the basic nature of human beings. Without nepotism, humans may not have any motivation to work hard.
Is Nepotism in Bollywood Justified?
But that doesn't make it right. Especially in Bollywood. As an industry, Bollywood with its movies, music and entertainment does not make something that can be termed as 'essential' for the survival of human beings. Truthfully speaking, it won't be a big deal for mankind to survive without movies and music, albeit a little abnormal. The only reason Bollywood survives is because of the fans, who do not need the movies to survive, rather they just like watching them.
There is no other reason. As cinema always has been, it has a huge influence on the ideas and thinking of the general public about any topic. Since it influences public in such a big way, Bollywood has a huge societal responsibility to fill. Bollywood is not just some commercial business; it is something every Indian feels connected to. Treating it like a corporation, as a personal business is the worst approach that a big movie production house can apply, wherein it completely ignores its societal responsibility that it has towards the general public who watches its movies.
This social responsibility should directly translate into Bollywood making responsible movies which are free of any propaganda. We all know how badly Bollywood has failed in this. Hindus are shown in bad light constantly. Coming back to Bollywood's societal responsibility, this industry should ideally give more work to good artists rather than the children of directors, former actors and other influential personalities, which it doesn't do as much as it should.
Remember, we are not talking about the commercial aspect here. The son or daughter of a big actor can always make it big in Bollywood without even being an actor. Most of them have their own production houses and love to mint money by producing movies, that is what the commercial aspect is about. No one is saying that children of actors and actresses should not enter the commercial movie business. Also, if those children are talented actors, they should definitely be given a fair chance to act in movies. But that is almost never the case. As audience, we are exposed to an extreme amount of mediocrity. Siddharth Malhotra, Varun Dhawan, Suraj Pancholi, Ananya Panday, Jhanvi Kapoor, Sonam Kapoor, Arjun Kapoor are just a few mediocre actors and actresses from whom the general consensus points towards their acting being mediocre and them still getting a lot of chances. Actors such as Nawazuddin Siddiqui and Khan, who are masters of their work had extreme stories of struggle in Bollywood and they rarely get any commercial movies.
Neoptism's Role in Sushant's Career and Death
In the case of Sushant, the struggle was there. But the nepotistic part of Bollywood became something more. It became evil. Let us look at some examples- It was reported that Dharma Productions, the production house of Karan Johar, had banned Sushant Singh Rajput from their movies after the latter had disagreements with Yash Raj Films, another big production house. YRF is headed by Aditya Chopra.
YRF had initially signed Sushant for its movies, and had stopped other directors from signing Sushant for their movies, the most notable director being Sanjay Leela Bhansali, who wanted to sign Sushant for films such as 'Ramleela'. Later, they had also pulled out unexpectedly from one of Sushant's projects known as 'Paani', which was being directed by Hollywood director Shekhar Kapoor.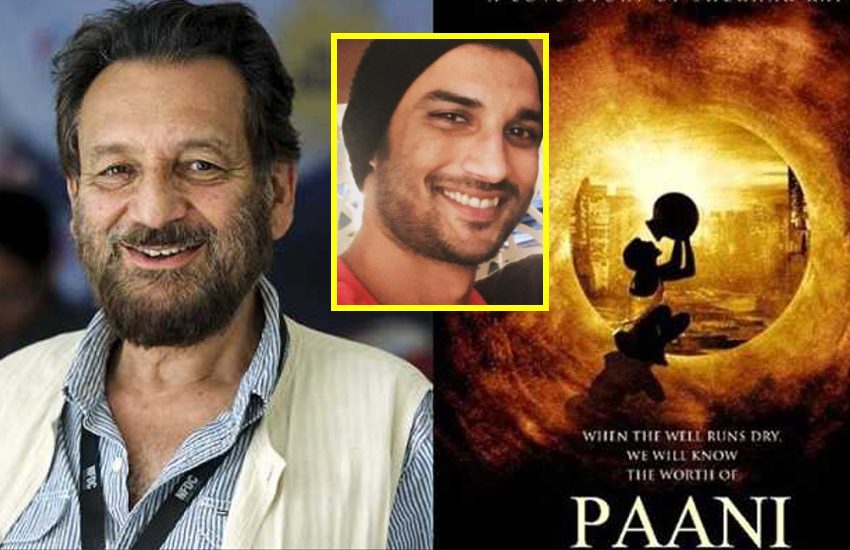 The disagreement started only because of this, which resulted in Sushant getting banned and his contracts being cancelled. Karan Johar got a lot of hate for this on social media, to the point where his Instagram following got reduced by millions. So did Alia Bhatt, whose past videos of making fun of Sushant Singh Rajput got viral after his suicide.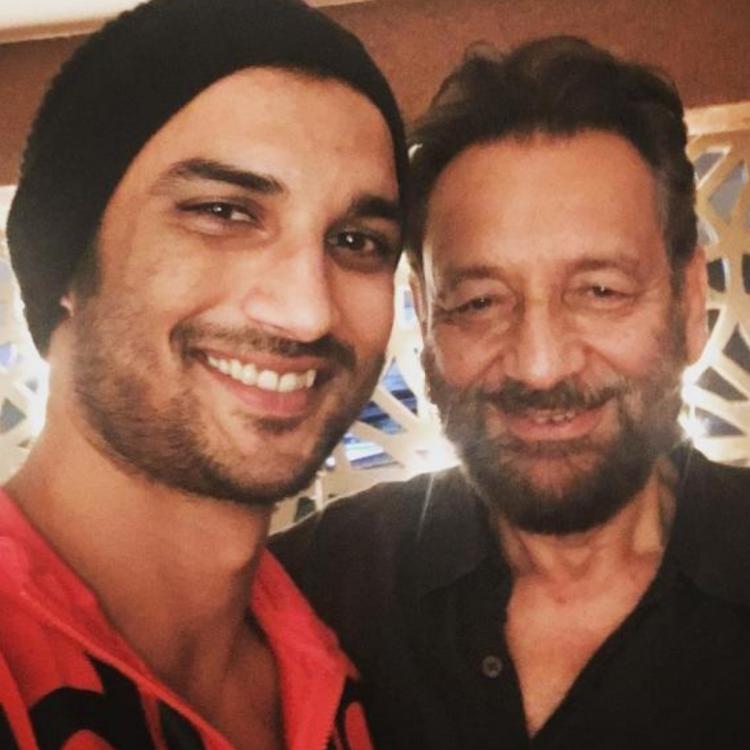 This is not all. Salman Khan, a known mafia in Bollywood is also suspected of playing his hand in Sushant's suicide. He reportedly banned Sushant from several movies after the young actor had a small disagreement with Suraj Pancholi, a Salman Khan favourite.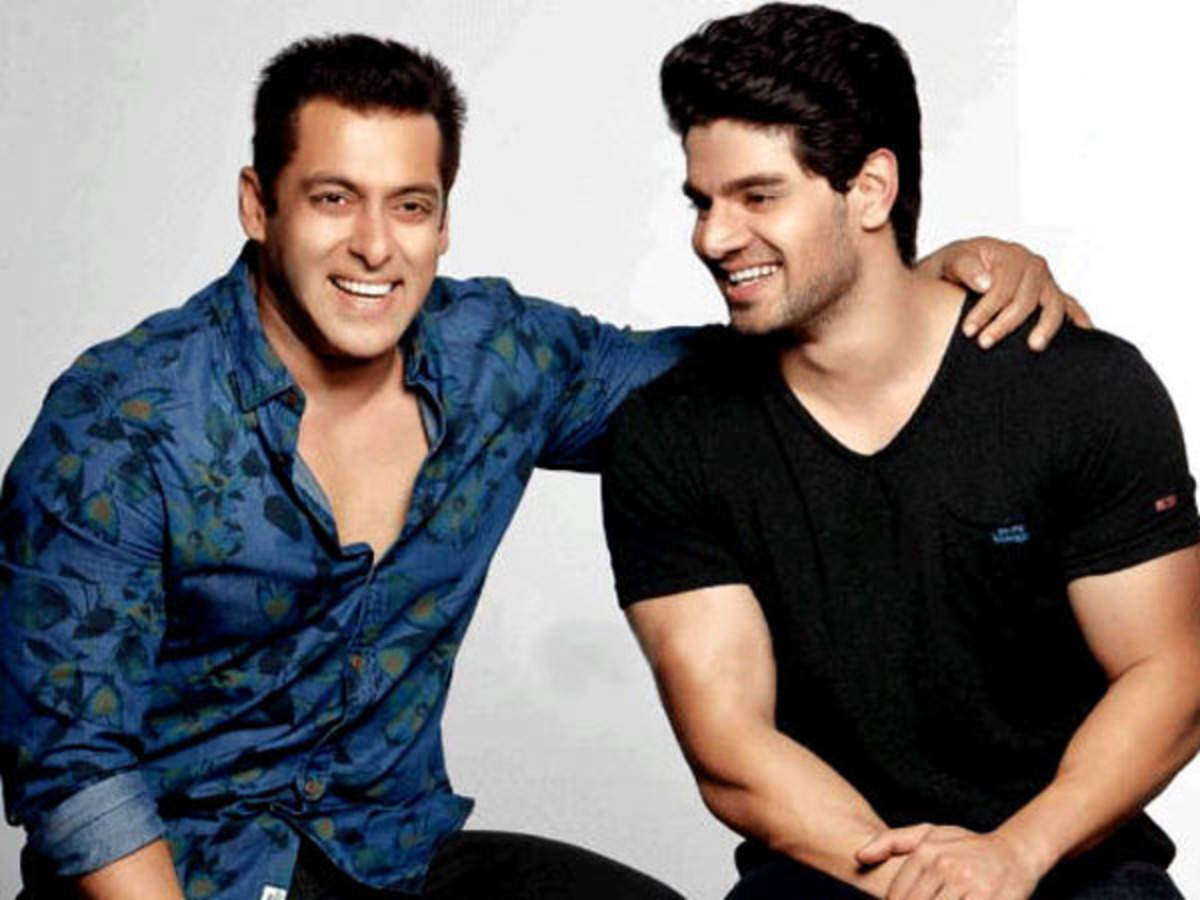 After Sushant's suicide, Abhinav Kashyap, director of the movie Dabaang, and filmmaker Anurag Kashyap's brother also came with huge allegation against Salman and his family about how they stopped him from getting any work in the industry after they had a disagreement with each other. In the past, singer Arijit Singh had also made a public post, apologizing to Salman Khan over some scuffle at a party, due to which Salman had removed Arijit's song from his movie and had threatened to ruin his career over it. Whom did he replace Arijit's song with then? Pakistani singer Rahet Fateh Ali Khan. That sums up Bollywood.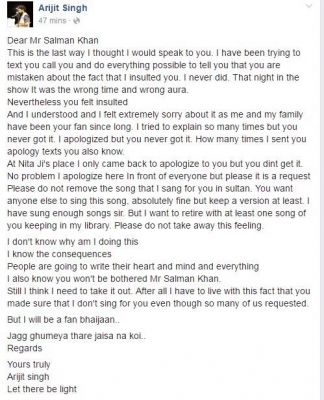 The career of actor Vivek Oberoi has already been destroyed by the 'bhai' of Bollywood, and we all know how badly he had treated Aishwarya Rai when they were in a relationship way back during Ham Dil De Chuke Sanam had released.
Incidentally, Sushant had also been slapped with a #MeToo case, wherein he was accused of being a molester. Not only that, film critics such as Kamaal R. Khan, better known as KRK were running a smear campaign against him all over social media. KRK is unsurprisingly paid by Karan Johar to market his movies positively. This was revealed in a leaked phone call when he had a disagreement with Ajay Devgn over his movie 'Shivayy'.
When one talks about an 'outsider' in Bollywood being exposed to such a behaviour, Kangana Ranaut's name stands out. In her recent interview with journalist Arnab Goswami, she talks about how her reputation was being torn to pieces just as she reached the pinnacle of her career. Reports about her being a nymphomaniac, an abuser of men and a crazy woman started popping around, not to mention that she was slapped by a lawsuit by actor Hritik Roshan. Director Karan Johar even talked in an international conference in London School of Economics that Kangana can leave Bollywood if she thinks that it is full of so many negative things. In the interview, she talks about a lot of eviller deeds that she was exposed to by others like Mahesh Bhatt and Javed Akhtar. She even calls out other outsiders like Swara Bhasker and Taapsee Pannu during the interview about how they stick up for those in power like Karan Johar even though all they get offered are List-B films. Do watch the whole interview.
So, while we all can definitely agree on the fact that nepotism is a very natural thing, and is actually a driving force behind most human actions, its presence in the sphere of art and cinema, combined with the propaganda that gets peddled to us via Bollywood is not right. What makes is more wrong is how it has now turned into something that is pure evil, something that just likes to play with the lives of budding actors like Sushant Singh Rajput only to stop them for creating a space for themselves in the industry.
The existence of nepotism in any sphere of life that impacts the society is wrong, be it Bollywood or any other industry. It is very positive to see that people are raising their voices against it.
Support The Power of Truth
In this day and age when truth comes at a very high cost and in the name of news, all you get is propaganda from everywhere, The Positive Indian tries to bring to you the true news from wherever we can. With our meager resources, it becomes increasingly tough for us to sustain ourselves. Support us in any way you can. Even a single rupee counts.