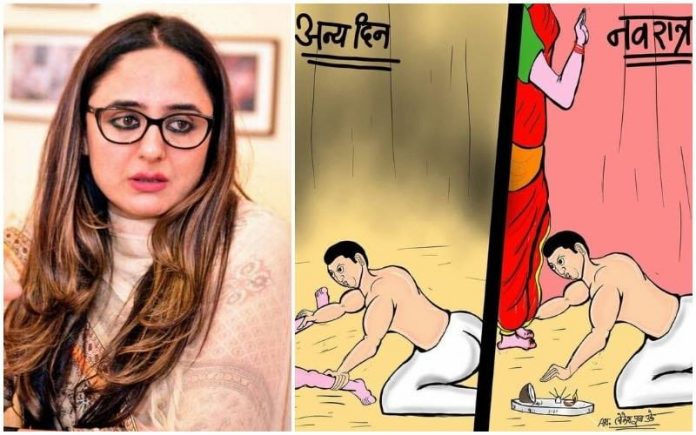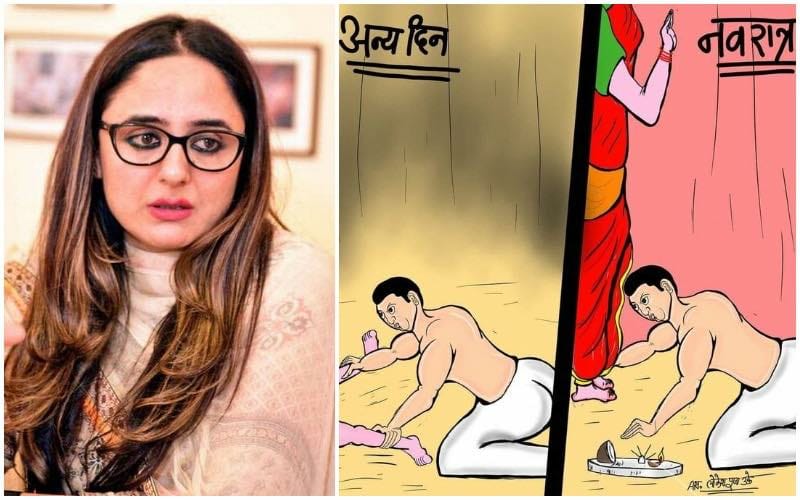 Navratri is here and the whole country is in a festive mood once again this year. Along with Maa Durga's blessings, like every year, this year too, the pseudo-feminists have left no stones unturned to sling mud at Hindu festivals. The usual cries of rape and sexual crimes against women are being heard from the same lot of so-called activists who only speak up on injustice for and/or against particular religious communities. The lawyer who shot to fame over the 2018 Kathua Rape Case, Ms. Deepika Singh Rajawat, felt like the perfect time for a long-sustained anti-Hindu propaganda was now. She tweeted a very controversial cartoon artwork of two instances clearly depicting Hindu men worshipping women for the 9 days of Navratri while taking part in sexual crimes against women on all the other days of the year.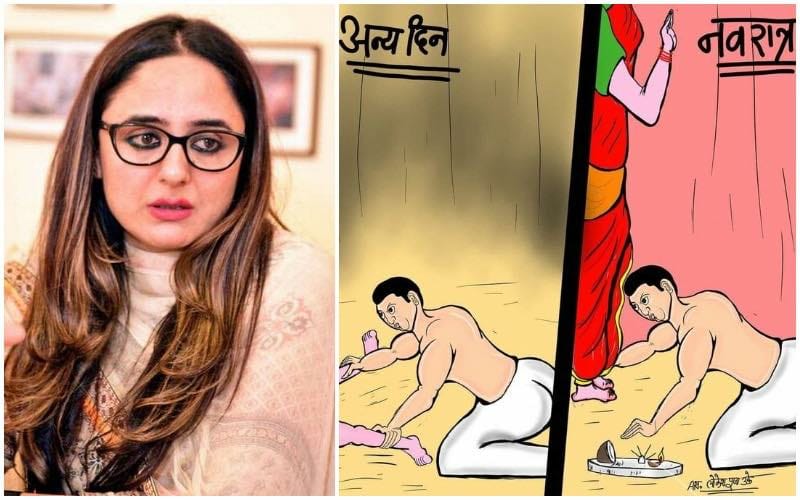 Do rapists and sexual abusers have a religion now? How is it even justifiable to consider that non-Hindu men do not rape/abuse at all? Isn't this a direct attack to hurt the religious sentiments of Hindus, especially during a 9-day-long Hindu festival? Her anti-Hindu propaganda-driven fake awareness against rape and sexual crimes garnered a lot of attention on social media. It went as far as to the point where she violently retaliates her stance in a video she posts next. In the video, she justifies her controversial tweet with another negative jibe on Hindu sentiments and calls herself a "Devi" who needs to be respected like one.
Another similar controversy arose recently when OTT platform 'Eros Now' posted a couple of vulgar Bollywood memes throwing jibes at Navratri again. From a distant, this could seem too far-fetched for anyone to take it in any way other than light-hearted fun. But why don't we turn the tables around and ask if they can dare to do the same for Eid or for Christmas? Does freedom of expression come with conditional clauses? Why hurt any religious sentiments at all if they are being selective in doing so? Eros Now issued a public apology citing the same old sorry phrases of yesteryears.
Jewelry brand 'Tanishq' stirred up a huge debate when it portrayed a Muslim family to be welcoming of a Hindu bride and went as far as to show how accepting and jubilant the family was for Hindu rituals. The same usual questions arise. Why is the woman always Hindu while the man is a Muslim and never the other way around every time that an inter-faith couple has been portrayed by the media? What if it were portrayed the other way around? Would it be an attack to the secular fabric of the country then? Why should then Hindus speaking up against such vilified propaganda be deemed communal?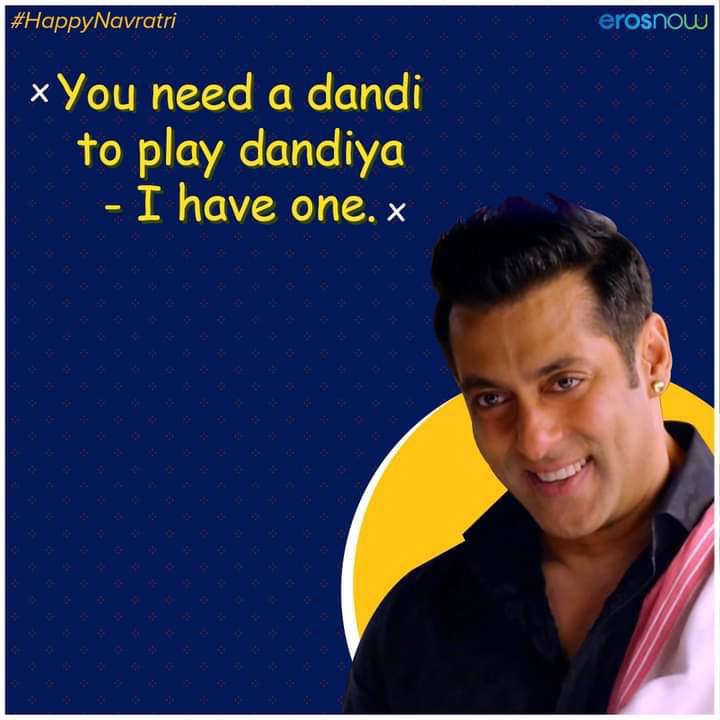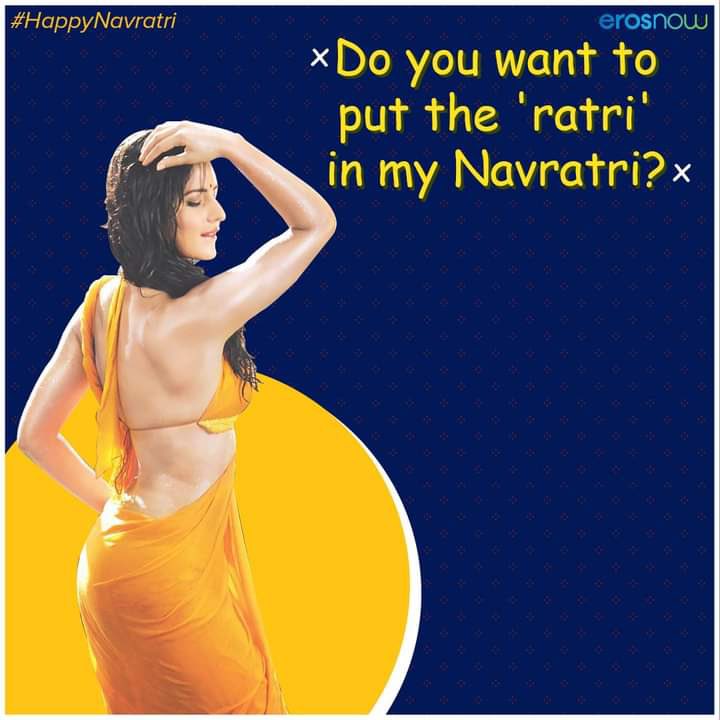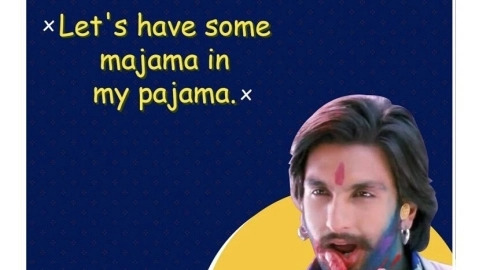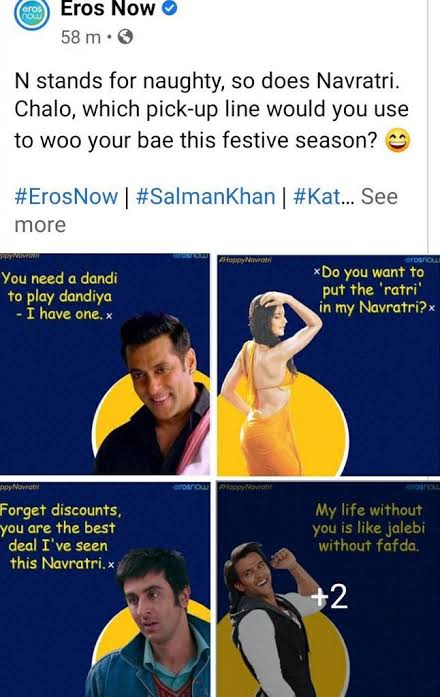 Another instance is from last year when a detergent commercial by Surf Excel showed two kids, a Hindu little girl and a Muslim little boy, exchanging mutual feelings of affection for each other's religious beliefs. The girl is shown to be thrown paint and colors at, by a bunch of Hindu boys of the neighborhood. The Muslim boy, however, is shown to be encouraged by the girl to offer his daily prayers at the mosque. What conclusion is anyone supposed to make of this ad? Is it trying to convey that Hindu boys attack Hindu girls while Muslim boys are all for friendship with Hindu girls? Again, why is the girl Hindu and the boy, a Muslim? Why isn't it the other way around? How does anyone expect the general public to turn a blind eye towards this repeated anti-Hindu propaganda-driven depiction of communal harmony?
This is not the first time that derogatory remarks have been thrown at Hindu festivals, rituals and the Hindu community as a whole and this certainly won't be the last. Everyday, it is always Hinduism that is being targeted by media and social media alike.
For far too long, Hindus have stayed silent over such narratives against themselves. This is where one must stop and rethink what was being wronged by the other side for all these years. This is simply not tolerable, let alone justifiable, for Hindus to maintain the usual silence that has been maintained so, over the past. The day is coming when good men are going to have to do bad things to establish the good.
Support The Power of Truth
In this day and age when truth comes at a very high cost and in the name of news, all you get is propaganda from everywhere, The Positive Indian tries to bring to you the true news from wherever we can. With our meager resources, it becomes increasingly tough for us to sustain ourselves. Please support us in any way you can. Even a single rupee counts.